Translation Rights
2018 ABIA Longlist Announced
Mar 8, 2018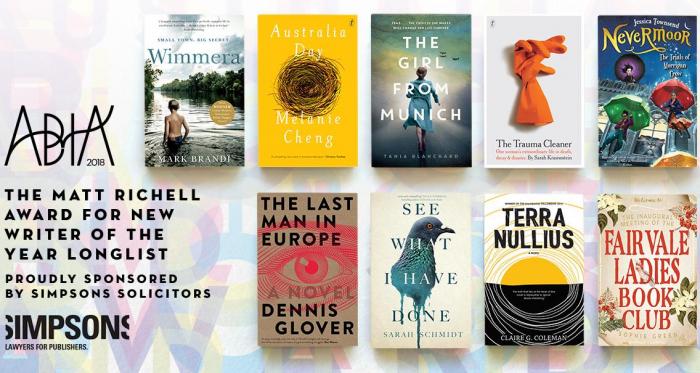 Turia Pitt, Jane Harper, Monica McInerney, Sarah Krasnostein, Sarah Schmidt, Mark Brandi and Andy Griffiths have all been longlisted for the 2018 Australian Book Industry Awards.
Turia Pitt is featured in the Biography category, Jane Harper and Monica McInterney in the General Fiction category, Sarah Krasnostein in the General Non-Fiction category, Sarah Schmidt and Mark Brandi in the Literary Fiction category and Andy Griffiths in the Younger Children (Ages 7 -12 ) category.
Sarah Schmidt, Sarah Krasnostein and Mark Brandi are also in the running for the The Matt Richell Award for New Writer of the Year
The shortlist will be released on April, 19th and the winners announced at an industry even on May, 3rd.