Books | Mar 12, 2015
Curtis Brown Creative produces 15 published authors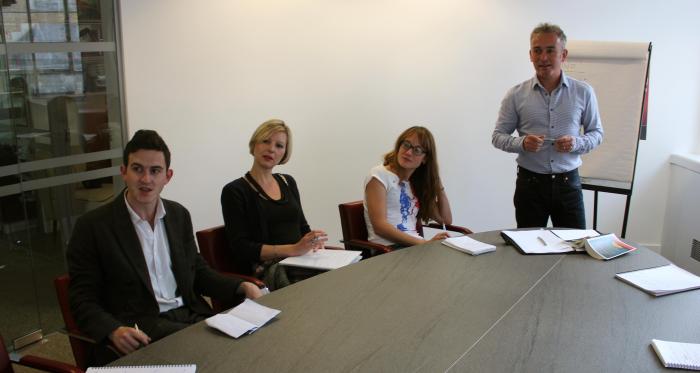 Ever since Curtis Brown Creative, the agency's creative-writing school, began in 2011, it has been dedicated to providing quality teaching to talented writers. This selective approach has kept student numbers in each class to just 15 – so those who are offered places are assured of working alongside 14 other promising writers, equally dedicated to the novel-writing process.
Over the past four years, Curtis Brown Creative has seen several of its alumni go on to achieve success with their writing – most notably Jessie Burton, whose novel The Miniaturist was the bestselling debut of 2014 – and now news of a book deal for a 15th ex-student means it could fill an entire class with published authors.
Singapore-based Alice Clark-Platts, who studied on the writing school's very first online novel-writing course in 2013, has just announced her debut crime novel Bitter Fruits will be published by Michael Joseph in July 2015. Alice is the second online novel-writing student to find a publisher: Curtis Brown's Jonny Geller has already brokered a series of major deals for Nicholas Searle, whose debut The Good Liar was sold to Viking in the UK and HarperCollins in the US and Canada.
The other published ex-Curtis Brown Creative students to take up places in the hypothetical classroom are Jessie Burton (The Miniaturist), Catherine Chanter (The Well), Tim Glencross (Barbarians), Kate Hamer (The Girl in the Red Coat), James Hannah (The A–Z of You and Me), Antonia Honeywell (The Ship), SD Sykes (Plague Land), Stephanie Wahlstrom (The Accidental Socialite), Lisa Williamson (The Art of Being Normal) and Jake Woodhouse (After the Silence). They will soon be joined in print by Maria Grace (White Petals, June 2015), Jon Teckman (Ordinary Joe, July 2015) and Anabelle Thorpe (The People We Were Before, Spring 2016).
For more information or to apply for a Curtis Brown Creative novel-writing course, please click here.