Books | Aug 23, 2019
Adam Kay breaks e-book record for longest-running number one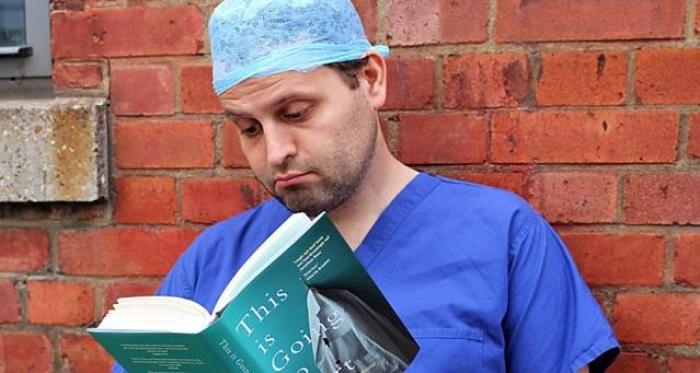 Adam Kay's This is Going to Hurt (Picador) is officially the longest-running title in the Weekly E-Book Ranking number one spot. Reaching it's 20th week, the memoir of Kay's time as a junior doctor succeeds both Paula Hawkins' The Girl on the Train and Gail Honeyman's Eleanor Oliphant is Completely Fine, which previously held the record of 19 weeks.

No other non-fiction title has spent longer than two weeks in the top spot, and only three other non-fiction books have hit the number one at all since the e-book chart started running in May 2016.

Released just under two years ago, This is Going to Hurt first topped the Weekly E-Book Ranking last August. Across all print editions, it has sold just shy of a million copies in that time, through Nielsen BookScan's TCM.

Francesca Main, Kay's editor at Picador said: "This Is Going to Hurt has been the most exciting and extraordinary project to work on. It has taken its place in the hearts of people across the world and we are incredibly proud of everything the book and Adam have achieved. For Adam now to add this record-breaking e-book achievement to the long list of his other accolades is the icing on the cake. We at Picador could not be more delighted for him."