Actors | Sep 13, 2012
Adrian Scarborough teams up with the Time Lord in Doctor Who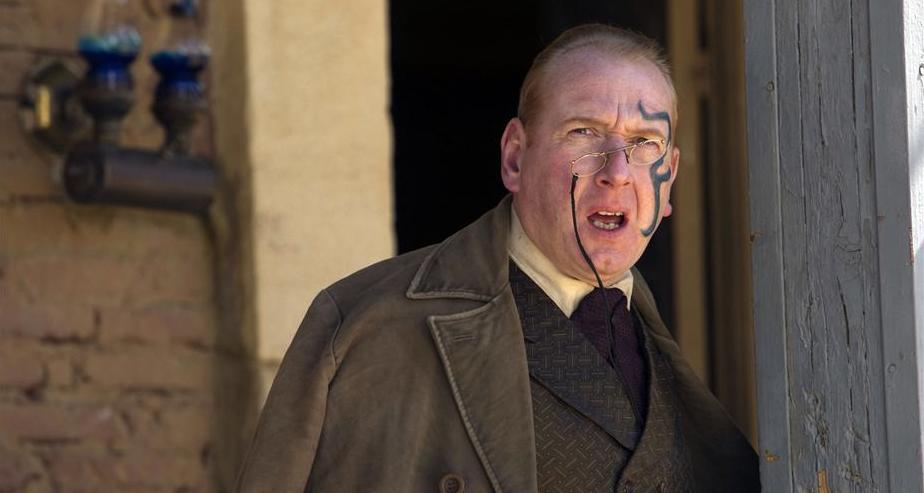 Adrian Scarborough plays Kahler Jex, an alien doctor, in the forthcoming episode of Doctor Who on BBC1.


The episode sees the Time Lord and his posse land in a town in the Wild West called Mercy. Adrian's character, Kahler Jex is the town's doctor even though he is from another Universe.
The town is controlled by an evil cyborg who is known as the Gunslinger. He is a small town tyrant who kills all who question him or stand in his way and is determined to kill the one remaining doctor on his list. But which Doctor is on the list, the Time Lord or Kahler Jex?
Will Kahler Jex will team up with the Doctor to save themselves and the town of Mercy or will the Gunslinger reign supreme?
Away from the Wild West and Doctor Who, Adrian is currently performing as Tesman in
Hedda Gabler
at the Old Vic opposite Sheridan Smith. Charles Spencer of
The Telegraph
awarded the play 4 stars and said "Adrian Scarborough beautifully captures the decency as well as the footling absurdity of Hedda's devoted husband".
Doctor Who airs on BBC1 at 7.35pm on Saturday 15 September.