Translation Rights | Dec 7, 2014
Age of Ambition by Evan Osnos wins the nonfiction prize at the National Book Awards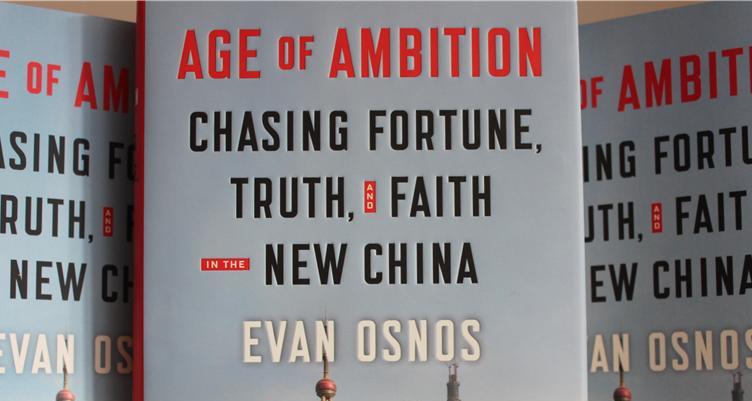 Age of Ambition by Evan Osnos has won the nonfiction prize at the National Book Awards.

Age of Ambition describes the collision taking place in China between the rise of the individual and the Communist Party's struggle to retain control, revealing a battleground between aspiration and authoritarianism, in which only one can prevail. The book was announced as winner of the non-fiction category at the 65th Annual National Book Awards on November 19th, and has also been shortlisted for the Guardian First Book Prize.

Evan Osnos is a staff writer for The New Yorker who covers politics and foreign affairs. He is also a contributor to This American Life and Frontline. Prior to The New Yorker, he worked as the Beijing bureau chief of the Chicago Tribune, where he contributed to a series that won the 2008 Pulitzer Prize for investigative reporting. He has received the Asia Society's Osborn Elliott Prize for Excellence in Journalism on Asia, the Livingston Award for Young Journalists, and a Mirror Award for profile writing.

Age of Ambition was published to wide critical acclaim by Farrar Straus & Giroux in the US and by the Bodley Head in the UK. The Wall Street Journal praised the book's "refreshing—and… deadly—take on the vast scope of official corruption, double speak, tyranny and paranoia that runs through all levels of the Communist Party", whilst the Independent hailed, "a book about China as it really is".