Books | Jul 26, 2022
Alan Garner's Treacle Water and Claire Keegan's Small Things Like These longlisted for the 2022 Booker Prize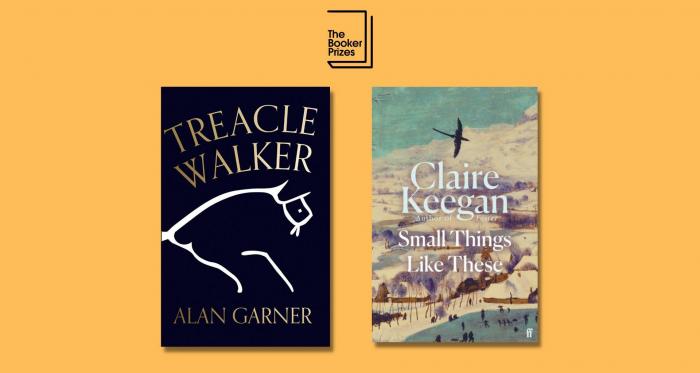 We are delighted to announce that Treacle Walker by Alan Garner and Small Things Like These by Claire Keegan are longlisted for the Booker Prize 2022.
The prize is awarded to what is, in the opinion of the judges, the best sustained work of fiction written in English and published in the UK and Ireland between 1 October 2021 and 30 September 2022.
Treacle Walker beautifully blends myth and folklore to explore the fluidity of time and the introspective mind of a young boy trying to make sense of the world around him.
Set in 1985 in an Irish town, Small Things Like These follows a coal and timber merchant doing his busy Christmas rounds. He feels the past rising up to meet him, and encounters the complicit silences of a people controlled by the Church. This is unforgettable story of hope, quiet heroism and tenderness.
Of Treacle Water, the judges said: 'Garner bared to the bone. This tiny book compresses all his themes into a single, calmly plaintive cry.' They described Small Things Like These as 'A story of quiet bravery, set in an Irish community in denial of its central secret.'
The shortlist will be announced on 6 September and the winner on 17 October. Find out more here.