Books | Mar 28, 2021
Anna Bailey's Tall Bones Selected for Grazia Book Club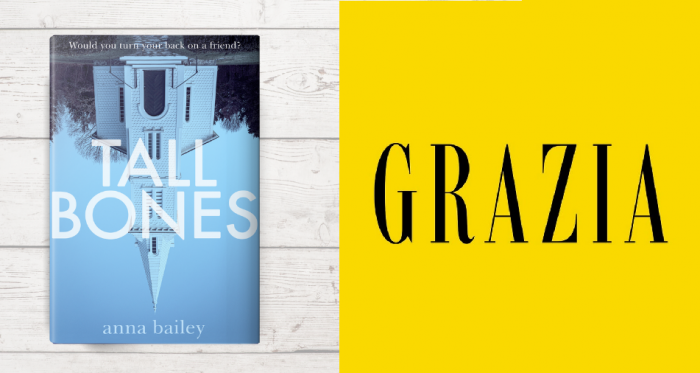 Anna Bailey's haunting debut Tall Bones has been selected for Grazia's Book Club, who praised its depiction of small-town life and intricate pacing, stating: 'A nuanced thriller that will haunt you long after you race through its pages, Tall Bones is a novel you'll be itching for your friends to read, just so you can discuss it.' A virtual reading and group discussion will be held on 31st March ahead of the book's publication.

Tall Bones is a literary crime novel that follows the lives of a claustrophobic community in rural Colorado, where religious zealotry is a fixture of everday life, in the wake of a teenage girl's disappearance. The novel is deeply inspired by the author's time living in the US and has already amassed praise from authors such as Paula Hawkins and Jane Harper.

Tall Bones is set to be published by Doubleday on 1st April 2021.