Theatre, Film and TV | Jun 29, 2022
Anya Reiss' The Seagull opens at the Harold Pinter Theatre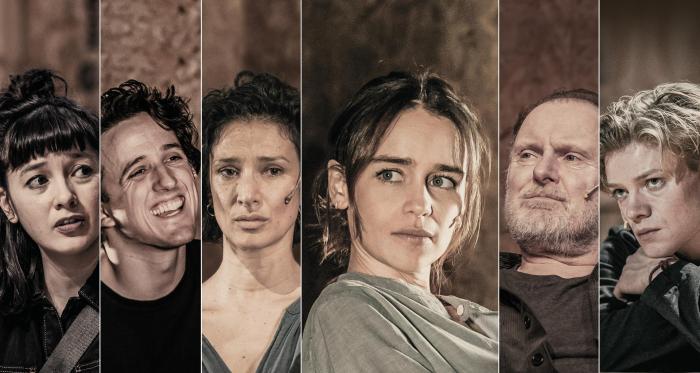 Writer Anya Reiss' unique 21st century modernisation of Anton Chekov's The Seagull opens in the West End's Harold Pinter Theatre on 29th June.
The play follows a successful actress as she visits her brother's isolated estate, throwing the frustrated residents' unfulfilled ambitions into sharp relief. Whilst the actress' son attempts to impress with a self-penned play, others dream of fame, love, and the ability to change their past.
The Seagull stars Tom Rhys Harries as Trigorin, Daniel Monks as Konstantin, Sophie Wu as Masha, and Robert Glenister as Sorin.
The production runs until 10th September, and tickets can be purchased here.
Reviews for The Seagull:
"A brutally beautiful reimagining" - ★★★★★ The i
"A maverick show that […] proves how dangerous and daring a revival can be." - ★★★★ The Guardian
"[The] threadbare aesthetic [amplifies] the profundity and tenacity of Anya Reiss' feisty, contemporary translation" - ★★★★ What's On Stage
"Playwright Anya Reiss's thoroughly 21st century update on the text bristles with spiky humour." - ★★★★ Evening Standard
"[Reiss'] spikey dialogue adds […] energy and humour to the [actors'] wilfully hushed delivery." - ★★★★ Time Out
"It is both unusual and laudable that a production like this can be seen on a West End stage." - ★★★★ Broadway World
"Though even with the everpresent "mourning," there's a surprising amount of laughter. Reiss's telling hits the human spirit with great exactitude." - ★★★★ London Theatre
★★★★ The Express
★★★★ Theatre Weekly