Translation Rights | Sep 30, 2016
Atwood, Moore, Moriarty, Semple and Toobin among Hollywood's 25 Most Powerful Authors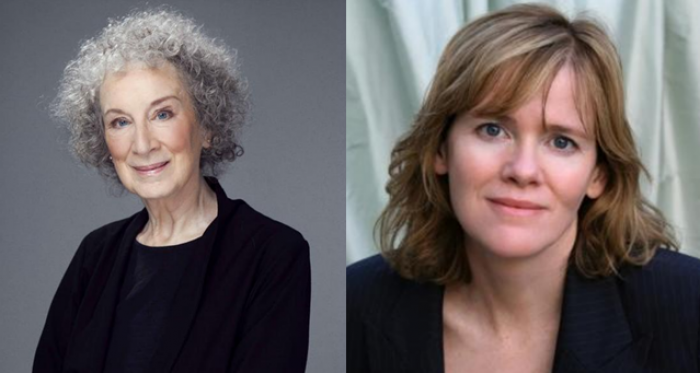 The Hollywood Reporter has published its biennial list of 'Hollywood's 25 Most Powerful Authors'. Among the eleven authors appearing on the list for the first time are Margaret Atwood, Graham Moore, Liane Moriarty, Maria Semple and Jeffrey Toobin.
Booker Prize-winner Margaret Atwood is fast becoming a Hollywood firebrand with two of her works coming to the small screen. Alias Grace will soon become a Netflix series while Elizabeth Moss and Joseph Fiennes will star in an adaptation of The Handmaid's Tale for Hulu. Atwood's latest novel Hag-Seed – a retelling of Shakespeare's The Tempest – will be released in October.
Graham Moore's The Last Days of Night was published to acclaim in August, and Moore will pen its film adaptation, which will star Eddie Redmayne in a tale of the intense rivalry that surrounded the invention electric lightbulb. This will be Moore's second Hollywood feature following The Imitation Game, for which he won the Academy Award for Best Adapted Screenplay.
Liane Moriarty's Big Little Lies topped the New York Times best-seller list in 2014 and will soon become a HBO limited series starring Reese Witherspoon and Nicole Kidman. The pair have also optioned Moriarty's latest bestseller Truly Madly Guilty, which was released in July.
Maria Semple began her career in television, writing and producing shows such as Mad About You and Suddenly Susan. She follows the success of her novel Where'd You Go Bernadette with Today Will Be Different, which focuses on a day in the life of a woman who must abandon her small ambitions in favour of a strange, new future.
Following the television success of The People v. O. J. Simpson, based on his bestseller The Run of His Life, Jeffrey Toobin now turns his attention to another infamous case that has passed into American folklore. American Heiress examines the case of Patty Hearst, the heiress who's kidnapping and trial shocked and engrossed a nation.
The complete list of 'Hollywood's 25 Most Powerful Authors' can be found here.