Theatre, Film and TV | Apr 16, 2021
Ben Brown's A Splinter Of Ice to be released online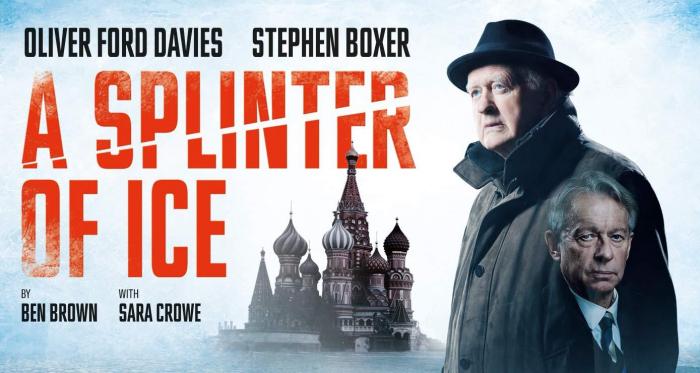 A Splinter Of Ice, written by Ben Brown (Three Days In May) is now available to watch online. With direction from Alastair Whatley & Alan Strachan, the play imagines a meeting in 1987 Moscow between acclaimed 20th century novelist Graham Greene and his former MI6 spy master and notorious soviet spy, Kim Philby.
Original Theatre Online acted as producers and it was filmed on stage at The Cheltenham Everyman Theatre. It will then go onto tour UK theatres this summer with venues and dates to be confirmed. Starring Olivier award winning Oliver Ford Davies as Graham Greene, Stephen Boxer as Kim Philby and Sara Crowe as Rufa Philby.
'Lots of witty dialogue and excellent performances' ★★★★ The Times
Tickets to the online streaming can be booked here.