Books | Dec 4, 2017
Best Books of 2017 announced by major UK papers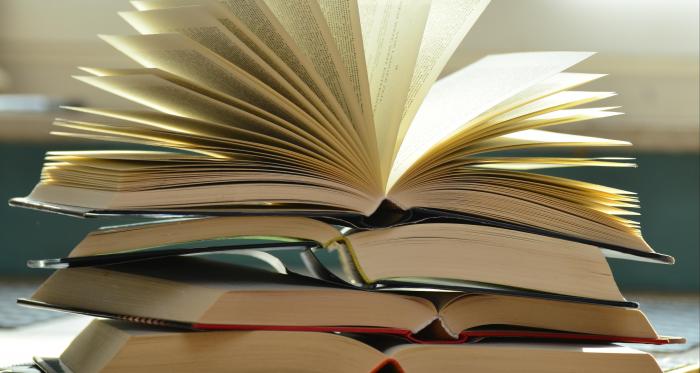 Several newspapers have released their Best Books of the Year this past weekend, featuring many Curtis Brown clients.

On Saturday 2 December, The Guardian released their Best Book lists by genre. Their "Best books on food" list included both Nigella Lawson's At My Table, on home cooking, and vegetarian chef Anna Jones' The Modern Cook's Year. Folk legend Peggy Seeger's First Time Ever was among their "Best music books," along with Dylan Jones' biography David Bowie: A Life. Rob Sears' The Beautiful Poetry of Donald Trump, which compile the US President's tweets into poetry, was featured on their "Best stocking-filler books" list. The "Best nature books" included Patrick Barkham's exploration of British island life Islander and the beautiful As Kingfisher's Catch Fire by Alex Preston and Neil Gowar.

Two books by veteran writer Anthony Horowitz, Magpie Murders and The Word is Murder, made the list for "Best crime books and thrillers," along with Jane Harper's popular debut, The Dry. Finally, the "Best fiction" list featured Jennifer Egan's recently released Manhattan Beach.

On 26 November, The Telegraph published their list of "The 50 best books of 2017," which includes all genres, fiction and non-fiction. Jane Harper's The Dry came in at number 33, while Peggy Seeger's autobiography First Time Ever was number 23.

The Sunday Times released its lists of the Best Books of the Year by genre on Sunday, 26 November. The "Best fiction" roundup featured also featured Manhattan Beach, and The Dry as the crime novel of the year.

Former Prime Minister Gordon Brown's memoir My Life, Our Times, was included on their "Best politics books of the year" list. First Time Ever also appeared on their "Best music books" list.

The paper named Salt, Fat, Acid, Heat: Mastering the Elements of Good Cooking by Samin Nosrat as the "Best Food Book of the Year," as well as featuring The Modern Cook's Yearbook on the list. Adam Kay's memoir on his time working as a junior doctor at the NHS, This is Going to Hurt, won the title of "Best Humour Book of the Year."

The Financial Times best books by genre lists were also released this past weekend, on 1 December. Manhattan Beach and First Time Ever also made their lists for "Best fiction" and "Best music books" respectively.

Mark O'Connell's book on transhumanism To Be a Machine was featured as one of their "Best science books." As Kingfisher's Catch Fire was one of the FT's "Best literary non-fiction" books. Salt, Fat, Acid, Heat was once again featured on their "Best food and travel" list, which also picked Patrick Barkham's Islander.