Books | Jan 8, 2020
Best Books of the Decade 2010 - 2019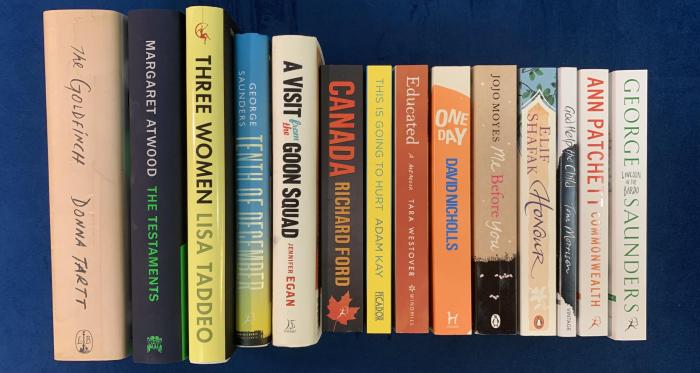 As we welcome in 2020 we are delighted to look back and see so many of our fantastic authors being recognised, both through book sales and critics' opinions, as some of the 'Best Books of the Decade'.
The Bookseller Official UK Top 50: Bestselling books of 2010-2019 included David Nicholls' One Day at No. 11, JoJo Moyes' Me Before You at No. 25 and Adam Kay's This Is Going To Hurt at No. 27. Adam Kay's medical smash hit was also the No.7 bestselling non-fiction paperback of the decade.
The Independent pegged several of our authors in the 40 Best Books of the Decade, including the late, great Toni Morrison at No.40 with God Help the Child, Tara Westover's Educated was No. 16 and Richard Ford came in at No. 14 with Canada. Donna Tartt's epic The Goldfinch was No. 13, and 2019 Booker nominee Elif Shafak's Honour was No. 11. Lisa Taddeo's Three Women was No. 3, and was also Foyles Non-Fiction Book of the Year 2019. George Saunders' Booker Prize winning Lincoln in the Bardo came in at No. 4 and his other novel Tenth of December was also listed on Time Magazine's '10 Best Fiction Books of the Decade'.
Margaret Atwood's The Testaments came in at No. 9 on the Independent's list, and Margaret was also featured in Vulture's 'Six People Who Helped Shape the Decade' list.
Jennifer Egan's A Visit From the Good Squad featured on multiple lists including being No. 8 with The Independent, featuring in Time Magazine's Best Fiction list and also making Entertainment Weekly's 10 Best Fiction Books of the Decade list, alongside Ann Patchett's Commonwealth.
It's been a fantastic decade for publishing. Despite the threat of E-Books taking over in the early 2010s, print made a stunning return to form in 2015 and has gone from strength to strength over the last 5 years.
Congratulations to all our authors and we look forward to this next decade of books.