Books | Nov 17, 2019
Bestsellers for Curtis Brown Books Department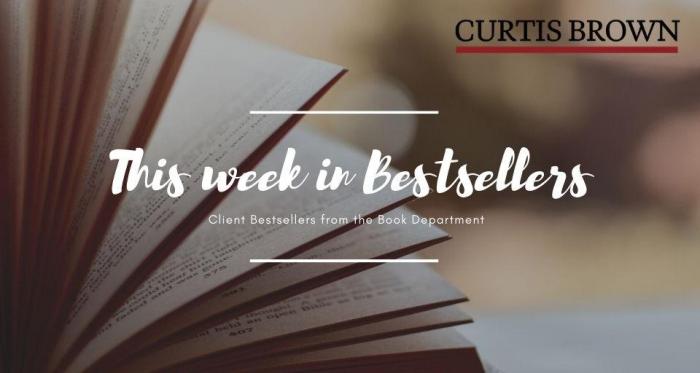 We're proud to announce this week's Sunday Times bestsellers featuring a number of Curtis Brown authors who have been keeping the UK's reading material well stocked as we prepare for the winter ahead.

Adam Kay holds his positions in the General Hardback and Paperback charts with his shockingly honest and touching insights into his time as a Junior Doctor, while Lady Anne Glenconner's Lady in Waiting climbs into the top 5 in General Hardback.
Lucy Foley has re-entered the charts with the paperback version of her intriguing murder mystery The Hunting Party.

Here's a roundup of all the full chart positions on the bestseller charts for w/c 18 November:

Sunday Times General Hardback:

#1. Adam Kay, Twas The Nightshift Before Christmas. Picador.

#4. Anne Glenconner, Lady in Waiting. Hodder.


Sunday Times General Paperback:

#2. Adam Kay, This is Going to Hurt. Picador.

Sunday Times Fiction Hardback:
#4. Margaret Atwood, The Testaments. Chatto and Windus.
#6. John le Carré, Agent Running in the Field. Penguin.
#10. Jojo Moyes, The Giver of Stars. Michael Joseph.
Sunday Times Fiction Paperback:

#1. Lucy Foley, The Hunting Party. Harper Collins.

Sunday Times Children's:

#6. Tom Fletcher, The Christmasaurus and the Winter Witch. Penguin.