Actors | Oct 10, 2018
BFI London Film Festival 2018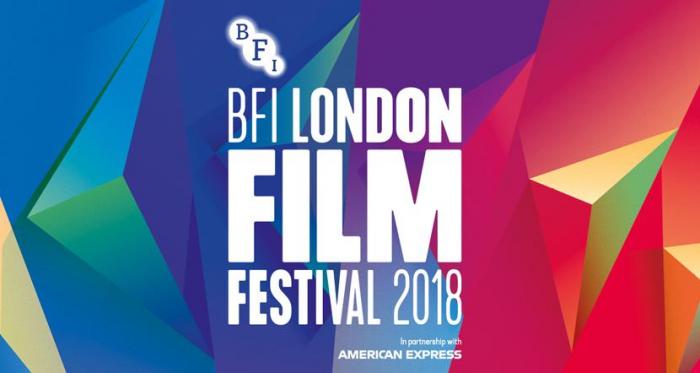 The 2018 BFI London Film Festival will feature a host of Curtis Brown Actors, Writers and Directors.

Arinze Kene stars opposite Michaela Cole in Been So Long; a contemporary musical, which reimagines Camden as a neon wonderland. An adaptation of an original stage musical, the film is directed by Tinge Krishnan, the film also stars Anoushka Lucas, Emma Kingston and Genevieve Barr.
Stanley Tucci and Faye Marsay appear alongside Rosamund Pike and Jamie Dornan in A Private War. Pike plays war correspondent Marie Colvin in the biopic directed by Matthew Heinemann. A Private War will be screened at The Mayor of London's Gala.
Harry Melling can be seen in the Coen brother latest feature, The Ballard of Buster Scruggs. This anthology style film is split into five vignettes, all based in the American West.

Mia Goth stars in Suspiria. Directed by Luca Guadagnino, this is a reimagining of Dario Argento's 1977 classic and and follows an American girl who comes to Germany to join a prestigious dance school, which is shrouded in mystery. This psychological drama also stars Dakota Johnson, Tilda Swinton, and Chloë Grace Moretz.
Stellan Skarsgard features in, the long anticipated, The Man Who Killed Don Quixote. After over twenty years in the making, Terry Gilliam's epic, which follows Jonathan Pryce as a method actor convinced he really is the Man of La Mancha, finally comes to screens.
Peterloo, a new film by Mike Leigh, features Lisa Millett, Adam Long, Brian Fletcher, Robert Wilfort, Richard Glaves, Martin Savage, Nick Moss, Patrick Kennedy, Philip Jackson, Leo Bill and David Walmsley. The film explores the events of the 1819 massacre at St. Peter's Field in Manchester.

John Henshaw and Sanjeev Kohl can be seen in John S Baird's feature Stan and Ollie. John C. Reily and Steeve Coogan star as infamous comedy duo Laurel and Hardy in this study of lifelong male friendship. The film will premiere as part of the Closing Gala.

Multi-BAFTA award-winning writer Nicole Taylor has received critical acclaim for her first feature, Wild Rose, starring Jessie Buckley. The film premiered at the Toronto Film Festival and features James Harkness.
Billy Howle, Jack Greenlees, Stephen McCole and Lorne MacFadyen star alongside Chris Pine and Florence Pugh in Outlaw King. Directed by David McKenzie, Robert the Bruce must fight to reclaim his throne after being forced into exile by the English.

Jonathan Barnwell can be seen in Lords of Chaos. Directed by Jonas Akerlund, the film explores the true story of there Norwegian black-metal scene in the early 1990s.
Mark Gatiss and James Melville star in The Favourite. Yorgos Lanthimos' latest film sees Olivia Coleman as Queen Anne, while Emma Stone and Rachel Weiz rival to be her closet confidant.
Leo Bill stars in Peter Strickland's latest film, In Fabric, in which an eerie department store is haunted by a cursed dress. The film also features Simon Manyonda.
Ned Dennehy stars alongside Nicholas Cage and Andrea Riseborough in Mandy. Directed by Panos Cosmatos, this horror film see a couple's harmonious life destroyed by a Satanic cult.
Aiysha Hart stars opposite Keira Knightley and Dominic West in Wash Westmoreland's Colette. The films tells the story of Sidonie-Gabrielle Colette who was a prominent French writer in the 1900s.

Screening in the short film selection is Sex Ed written by and starring Mark Weinman, Ruby Stokes stars in Nosebleed, Mark Heap stars in The Lost Films of Bloody Nora and Right Place, Wrong Tim, directed by Eros Vlahos and starring Ella Purnell.
Bethany Muir, Tom Hanson and Edward Davis star in The Little Drummer Girl. Park Chan-wook directs this 1970s tale of espionage. Episodes One and Two of this new John le Carré adaptation will be shown at the festival before its release on BBC One next month.
The BFI London Film Festival will run from 10th October until 21st October in venues across London and you can purchase tickets here.