Actors | Mar 16, 2022
Bloods returns to Sky Comedy for Series 2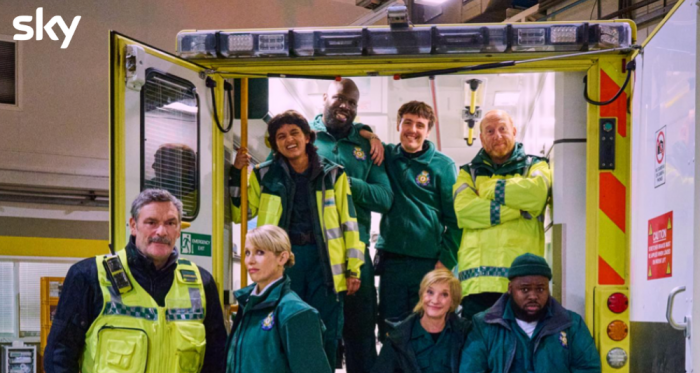 Jane Horrocks returns for the second series of 'Bloods', which is coming back to Sky Comedy on Wednesday 16th March.
Jane leads the cast as paramedic Wendy, an over-friendly divorcée who is partnered with tough-acting loner Maleek (played by Samson Kayo) in the South London emergency service. Series two continues to follow this unlikely partnership and their colleagues, and the hilarious happenings that ensue.
The cast also includes Adrian Scarborough as Gary, Nathan Foad as Spencer and Kevin Garry as Darryl. Certain episodes are directed by Ben Gregor.
Bloods was created by Nathan Byron and Samson Kayo for Roughcut Television.