Presenters | Sep 5, 2019
Bradley Walsh & Son: Breaking Dad returns to ITV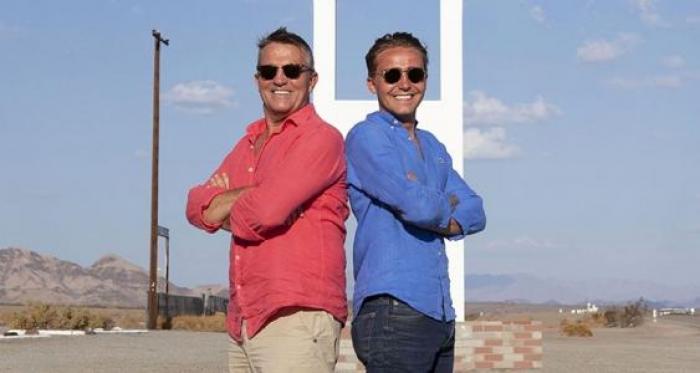 Actor and presenter Bradley Walsh, famous for The Chase and Doctor Who, returns for a brand-new series of the hit ITV show, Bradley Walsh & Son: Breaking Dad.
​
This six-part series will see Bradley and his 21-year-old son Barney on road trip starting at the southernmost point of the continental USA: the Florida Keys and encompassing Florida, Georgia and north through the East Coast states. To keep the excitement of the previous series alive, their escapades will involve thrilling adrenaline activities such as shark-diving and speedway racing.
Determined to keep his father, who is nearing his 60th birthday, young at heart Barney plans an unforgettable RV adventure through America.

Bradley says: "Hitting the road with Barney last year was one of the best experiences of my life and I can't wait to get back behind the wheel of the RV. As long as Barney promises not to forget the HobNobs and the Arsenal duvet, we'll have a blast."

Barney says: "We had a great time last year, but it's definitely time to take it to the next level. Dad is always happiest on the sofa in his slippers but I've got a few surprises up my sleeve for this trip to make sure he is pushed to his absolute limit. I can't wait!"

Bradley Walsh and Son: Breaking Dad is produced by Hungry Bear Media for ITV and will return to screens in the New Year.
If you missed the first series, here is a snippet of what you can expect: