Actors
Brian Vernel and Lolita Chakrabarti lead in The Casual Vacancy
Jan 29, 2015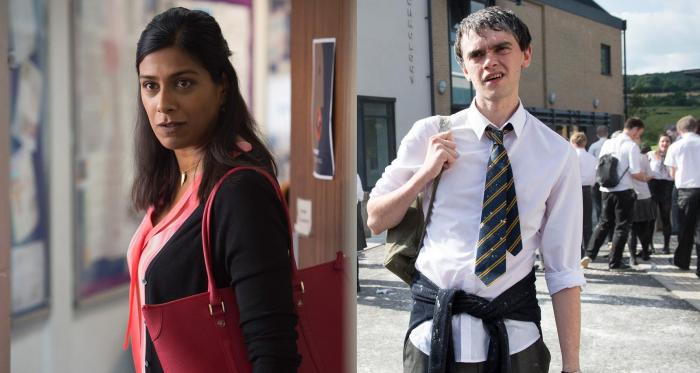 Brian Vernel and Lolita Chakrabarti lead in an all-star cast that includes Michael Gambon and Rory Kinnear in the highly-anticipated television adaptation of The Casual Vacancy.
The BBC One mini-series, in association with HBO, is based on JK Rowling's global bestseller of the same name and consists of three one-hour parts.
The story centres on Pagford, a seemingly idyllic English village with a cobbled market square and an ancient abbey. Behind its pretty facade, however, is a town at war - rich at war with poor, teenagers at war with their parents, wives at war with their husbands, teachers at war with their pupils.
Brian Vernel plays one of the young leads, Fats, a laconic and nonchalant teenager, whose life starts to spiral out of control when he decides to befriend a girl in his year at school. Having trained at the prestigious Royal Conservatoire of Scotland, Brian is currently shooting one of the series leads in the new eight part Drama The Last Kingdom for BBC2.
Lolita Chakrabarti plays Parminder Jawanda, a doctor and mother of Sukhvinder (Ria Choony) whom she pressures to be upstanding like her other children. She is someone whose horizons and expectations have been narrowed by marriage and motherhood. She is a member of the Parish Council and supporter of keeping "The Fields". Lolita is currently shooting a guest lead role in a new futuristic 10 part adaptation of Jekyll & Hyde for ITV.
The Casual Vacancy begins on Sunday 15th February at 9:00pm on BBC1.