Translation Rights | Sep 29, 2011
Catch-22 on BBC Radio 4's Book at Bedtime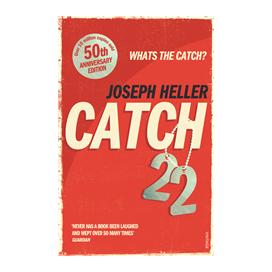 Joseph Heller's classic work Catch-22 has been celebrating its 50th anniversary over the course of 2011. As part of the events happening to mark this milestone, Catch-22 has been chosen to be featured on BBC Radio 4's Book at Bedtime.
Book at Bedtime is a long-running popular radio programme on BBC Radio 4 that focuses a spotlight on literary gems, whether they be modern classics, new works by leading writers or literary pieces of note from around the world.
The feature on Heller's classic Catch-22 began on September 26th, and is set to continue on until October 7th. Book at Bedtime is broadcast each weekday evening between 10.45 and 11.00 pm. If you missed any parts, you can catch up via the BBC 4 Book at Bedtime website. All new pieces will also appear on the programme website as they air.
First published in 1961,
Catch-22
is one of the most important novels of the 20th century. It became a bestseller and was made into a film in 1971 starring Alan Arkin. Responsible for adding a new term to the dictionary,
Catch-22
has been described by author Harper Lee as 'the only war novel I've ever read that makes any sense'. The feature on Book at Bedtime is an exciting addition to the events, features and festivities that have marked the 50th anniversary of this literary gem.