Books | Jan 4, 2017
Curtis Brown Authors in the Top 100 Bestselling Books of 2016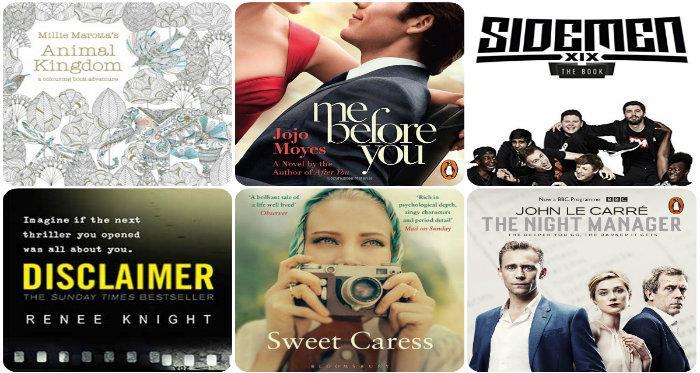 We are pleased to announce that a number of Curtis Brown authors had titles in the top 100 bestselling books across all genres in 2016.

Jojo Moyes appears twice in the top ten on the official chart, with Me Before You at number 4 and the follow-up After You close behind at number 8. Originally published in 2012, Me Before You was adapted into a film released in cinemas in June 2016, starring Emilia Clarke and Sam Claflin. Also appearing on screen last year was John le Carré's The Night Manager, with the book itself (originally published in 1993) at number 94 on the chart.

Author and illustrator Millie Marotta also has two books in the top 100, with the colouring books Animal Kingdom and Tropical Wonderland listed at 37 and 82, respectively.

Anthony Doerr's Pulitzer Prize-winning novel All The Light We Cannot See appears at number 80, just behind William Boyd's sweeping Sweet Caress, told through the camera lens of the unforgettable Amory Clay.

Renée Knight's addictive psychological thriller Disclaimer also appears, as does Ella Mills Woodward's second cookbook Deliciously Ella Every Day. The seven YouTube stars that make up the Sidemen also enjoyed Top 100 bestseller status, in the form of Sidemen: The Book, which was published by Coronet in October 2016.

You can view the full list here.