Books | Nov 26, 2019
Chloe Aridjis winner of Eccles Centre & Hay Festival Writer's Award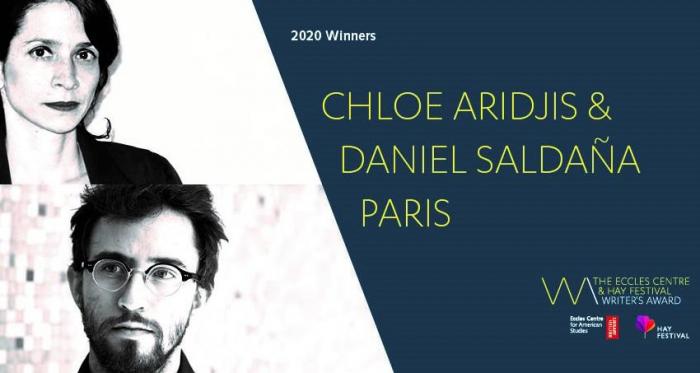 Chloe Aridjis and Daniel Saldaña Paris have been announced as the 2020 winners of the prestigious Eccles Centre & Hay Festival Writer's Award.
Both win £20,000, a year's residency at the British Library and, for the first time, a dedicated platform at Hay Festival events worldwide.

Chloe Aridjis, who is represented by Karolina Sutton, will be researching and writing her upcoming novel Reports from the Land of the Bats.

Judge Erica Wagner commented: 'It was thrilling to choose Chloe Aridjis as a 2020 winner of the Writer's Award. Her fascinating application showed her to be a writer truly coming into her own.'

The writers will begin their research using the extensive Americas collection at the British Library in the new year.