Actors | Jun 12, 2015
Chloe Harris leads in I and the Village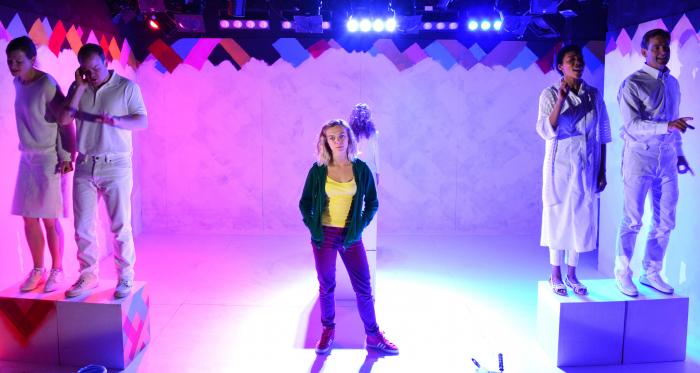 Chloe Harris leads in I and the Village by Silva Semerciyan at Theatre 503.
Shortlisted for the Bruntwood Playwriting Prize, I and The Village is a coming of age story that addresses conformity, dissent and America's devotion to guns.
Set in an American small town - a town that hates vandals - Aimee Stright wants to be Banksy. As outsiders investigate what happened on the day she walked into a church with a gun, it seems Aimee is one against the world and the world wants to know why.
Chloe plays Aimee Stright, a highly intelligent but extremely conflicted teenager who feels like a misfit. Chloe's previous theatre credits include playing Polly in Rona Munro's play Scuttlers at the Royal Exchange Theatre. Chloe plays series regular Agnes in BBC1's The Village and has recently been seen as a guest lead in Russell T Davies' Banana on E4.
Silva was the recipient of Best New Play award at the Brighton Fringe Festival for Gather Ye Rosebuds and is currently on attachment to The National Theatre Studio.
For further information about I And The Village visit the Theatre 503 website here.