Books | Jun 23, 2009
Claire Keegan wins Davy Byrnes Award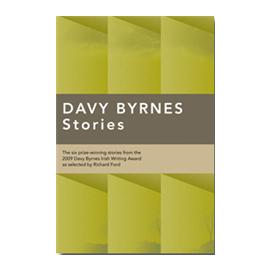 Claire Keegan has been named the winner of the Davy Byrnes Irish Writing Award 2009 for her short story, Foster.
Foster was picked from a shortlist of six stories by judge Richard Ford, who commented, "Foster puts on display...a deep and profound talent. It tells a conceivably simple story - a young child given up to grieving foster parents and then woefully wrested home again. [Keegan] brings a thrilling synaesthetic instinct for the unexpected right word and exhibits patient attention to life's vast consequence and finality. She knows when to linger and never does so without profit, and indeed is never timid about saying more when less would be less...always urging her sentences onward, adventurously extending our understanding, upping the ante, never obscuring or taking shelter in what can't be known. To read it word upon word (as one must) is to experience a high-wire act of uncommon narrative virtuosity."
Claire Keegan has published two collections of short stories,
Antarctica
(1999) and
Walk the Blue Fields
(2007). Among her many previous awards are the Macaulay Fellowship, The Rooney Prize for Irish Literature, and the William Trevor Prize, which was judged by William Trevor himself.