Books | Aug 9, 2013
Curtis Brown and ICM authors at the Edinburgh International Book Festival 2013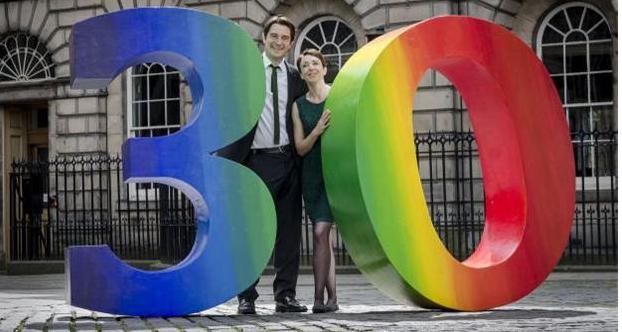 The Edinburgh International Book Festival 2013 opens its gates on Saturday, 10 August.


In celebration of its 30th year, the EIBF is welcoming an extraordinary line-up of writers to the white tents in Edinburgh's Charlotte Square. Running from 10–26 August, there will be over 750 authors in 800 events for adults, teens and children alike, along with great bookshops, cafes and elegant deck chairs on the lawns – and if we're very lucky, the sun might shine.
Whatever else you go to this summer, here are the unmissable events at the Edinburgh International Book Festival 2013.
Margaret Atwood
is one of the five Guest Selectors this year, shaping the Festival alongside Gavin Esler, Neil Gaiman, Kate Mosse and the illustrator Barroux. She'll be discussing Fictional Boundaries – why there's no such thing as genre and why the best fiction breaks the rules – as well as launching her new book MaddAddam.
Storytelling takes us around the globe, with a shadowy journey to sunlit Ohio with The Last Runaway author Tracy Chevalier, and a roadtrip over the Rocky Mountains as wildfires burn with DW Wilson, author of Ballistics. Hannah Kent will speak about her hauntingly beautiful novel Burial Rites, nominated for the EIBF First Book Award, then it's off to Ireland with Roddy Doyle, reintroducing the inimitable Jimmy Rabbitte Jr in The Guts, his long-awaited sequel to The Commitments.
Writers and historians carry us off to some of the defining moments in history: discussing her new book Perilous Question, Antonia Fraser will bring to vivid life the year 1832, while Charles Emmerson, author of 1913, takes us on a spin through the early 20th century in a Model T Ford. If you've ever wondered how it feels to be in a WW2 battle, join Mark Urban as he discusses his book The Tank War, and Edward Stourton describes a strange sort of pilgrimage in Cruel Crossing: Escaping Hitler Over the Pyrenees. Colin Brown continues the Greatest Hits of History theme discussing his book Real Britannia.
Travelling back to our own time, Richard Brooks, author of The Great Tax Robbery, will be dissecting the middle classes, while BBC Business Editor Robert Peston, speaking about his book How Do We Fix This Mess, will help us not to repeat history. Raja Shehadeh, author of the Occupation Diaries, discusses fictions and factions with William Sutcliffe, whose new novel is set in a fictional settlement on the West Bank. And from Bedside Birds to The Bedside Book of Beasts, naturalist and writer Graeme Gibson explores our ancient animal memory and what lies beyond our consciousness.
Edinburgh is truly the place to be in August, with the EIBF and Charlotte Square at the heart of a city filled with music, theatre, dance and comedy as the International and Fringe Festivals take over the streets. We'll look forward to seeing you there!