Books | Jul 4, 2022
Curtis Brown authors on The Times' Summer Reading list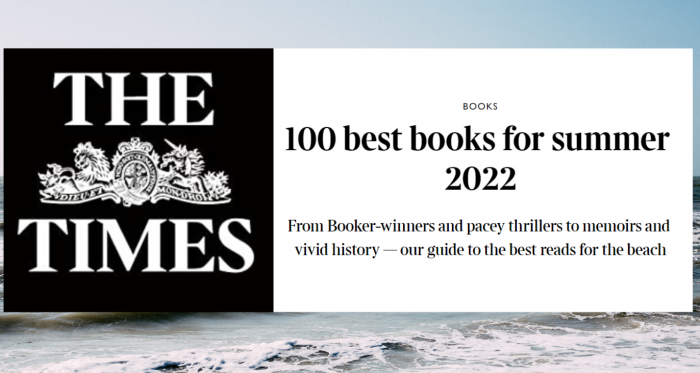 It is wonderful to see so many of our Curtis Brown authors featured on the Times' 100 Best Books for Summer 2022 list.
The list comprises of 100 books, divided into ten genre-based sections which span everything from crime fiction to literature on politics and society.
Curtis Brown authors featured include:
Lessons in Chemistry by Bonnie Garmus
The Escape Artist by Jonathan Freedland
Truly Madly: Vivien Leigh, Laurence Olivier and the Romance of the Century by Stephen Galloway
Empire of Pain by Patrick Radden Keefe
Chums: How a Tiny Caste of Oxford Tories Took Over the UK by Simon Kuper
Butler to the World by Oliver Bullough
Unlawful Killings: Life, Love and Murder: Trials at The Old Bailey by Her Honour Wendy Joseph QC
Congratulations to all! You can read more here.