Actors | Oct 6, 2021
Curtis Brown Clients at 65th BFI London Film Festival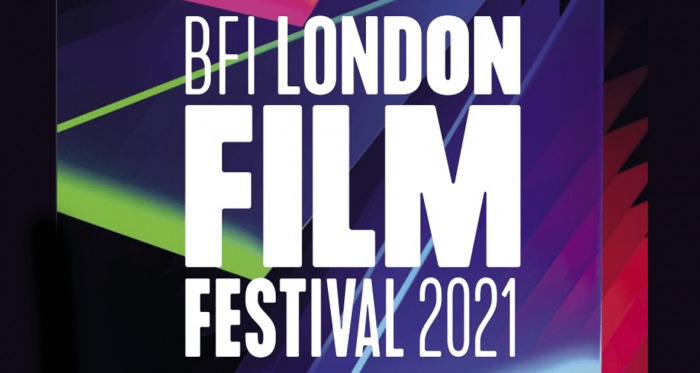 London Film Festival is now underway and features a host of films starring Curtis Brown clients.


Arinzé Kene and Tosin Cole lead with Rochelle Rose in Ear For Eye. At times furious, joyous and moving, debbie tucker green's adaptation of her acclaimed play on racial injustice in the UK and USA is nothing short of mesmerising.


Jack McMullen, Tosin Cole, Amber Anderson and Jaygann Ayeh all star in The Souvenir Pt 2. The Souvenir Pt 2 is Joanna Hogg's glorious follow up to The Souvenir which sees Honor Swinton Byrne returning as Julie for this rich auto fictional portrait of the birth of a filmmaker. Casting by Olivia Scott-Webb.


James Harkness plays Footman Paul in Spencer. This is Pablo Larraín's sublime 'fable from a true story' which imagines a Christmas weekend at Sandringham in the early 1990s, as an unhappy Princess Diana contemplates saying 'no'.


Craig Roberts directs The Phantom of the Open where truth is funnier than fiction in this delightful and effortlessly charming tribute to Maurice Flitcroft, the 'world's worst golfer'. Graeme Hawley features.


Ann Akinjirin features in For Love, a short film playing as part of "Your UK or Mine?, a selection of shorts showing how varied and impressive new British filmmaking is, through stories of community, love and personal acceptance.


Richard E. Grant stars as 'Magpie' in Robin Robin. Birds and mice are rarely known to mix, but Robin Robin has been raised by a mouse family, although he sometimes struggles to fit in.


Paul Brightwell features in Last Night in Soho. This film tells the tale of a young woman, who is transported back to the 1960s in an endlessly inventive, time-travelling horror fantasy from the brilliant Edgar Wright.


Vinette Robinson plays 'Carly' in Boiling Point, Kieran Urquhart and Philip Hill-Pearson also feature. Boiling Point is about an emotionally scarred London chef struggles to keep it together in this formally extraordinary and beautifully acted single-take thriller.


Leonard Buckley leads as Mickey Clanton in Belfast. With his trademark warmth and wit, and drawing on his own experiences, Kenneth Branagh captivates with this tale of a young boy living in Belfast in the late 1960s. Turlough Convery also features.


Antonia Desplat stars in The French Dispatch; Wes Anderson's delightful, star-studded homage to journalism and literary magazines is a feast for the eyes and a whip-smart comic delight.


Sid Phoenix and Yaseen Aroussi lead in All is Vanity. All is Vanity is Marcos Mereles' archly funny, endlessly inventive and reflexive puzzle piece exploring a strange disappearance at a hip London fashion shoot.


Shola Amoo's adaptation for screen of My Name is Leon has been selected for the LFF's Work in Progress showcase. A TV film directed by Lynette Linton and based on Kit de Waal's 2016 novel of the same name and set against the backdrop of the 1980s race riots in Birmingham, the film centres on a 10-year-old mixed race boy's quest to reunite his family after he is taken into care and separated from his blonde, blue-eyed baby brother. It is currently in post-production.


Harry Melling stars in The Tragedy of Macbeth, the closing film of the festival. Joel Coen dazzlingly adapts this Scottish play for the screen with Frances McDormand and Denzel Washington mesmeric as the couple whose political ambitions proved their fatal downfall.


Ruby Stokes plays Isabella in Ruth Paxton's extraordinary psychological horrow A Banquet. Deka Walmsley also features.

Natalie Gavin plays Dawn in Ali + Ava, a heat-warming film about a cross-cultural romance written and directed by Clio Barnard. Adeel Akhtar and Claire Rushbrook star in the title roles.

The 65th BFI London Film Festival runs from the 6th to the 17th of October 2021, screening the best new films from around the world in London, across the UK and online.