Theatre, Film and TV | Oct 13, 2017
Danny Morgan's Double Date, Directed by Benjamin Barfoot In Cinemas Now.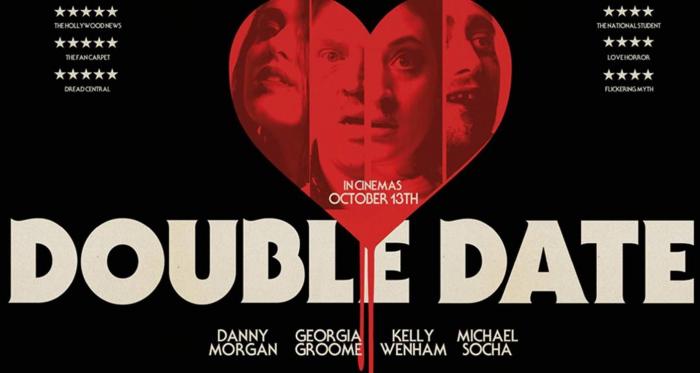 British horror comedy Double Date is in cinemas now. Directed by Benjamin Barfoot and written by Screen International's Danny Morgan, the film has received rave reviews from critics at Frightfest.

Danny Morgan stars as lead protagonist, Jim, a 29 year old virgin on the brink of turning 30. With his birthday nearing Jim's best friend decides to help him lose his virginity before the big day. When the pair meet two beautiful, mysterious siblings Kitty and Lulu, they think they've hit the jackpot. Little do they know that these femmes' fatales want Jim to lose much more than just his virginity.

Benjamin Barfoot's first short, Signature, was nominated for a broadcast young talent award. His second short, Fuse, played at Raindance and was nominated for the longform award at Soho Rushes Shorts. Double Date establishes him as a talented and daring new director.

Danny Morgan has appeared in many TV shows including Off The Hook and Ideal for the BBC. He has been named FrightFest's Genre Rising Star for 2017.

"A Sure-fire hit… humor and horror galore… pitch perfect performances."
**** Scream Reviews

"A wild Rollicking thrill ride…Double Date is easily one of the funniest films of the year"
Holly Wood News

Double Date will be screening at ScreamFest this October 18th with stellar performances from Danny Morgan, Robert Glenister and Tom Sturridge. Buy Tickets here.