Books | Feb 22, 2012
David Nicholls and Tom Rob Smith speak at Emirates Festival of Literature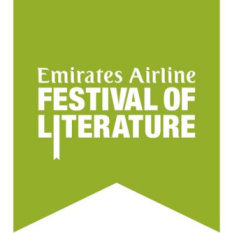 Best-selling authors David Nicholls and Tom Rob Smith and poet Grace Nichols will be joining more than 100 speakers at the Emirates Airline Festival of Literature in Dubai in March. Now in its fourth year, this international festival promotes reading, education and debate through a packed schedule of speakers, workshops and special events. More than 30,000 people are expected to attend the four day event, which aims to create a cross-cultural experience by providing translation services at main events. It is the largest festival of its kind in the Middle East, a not for profit event which supports the promotion of literacy in the Arab world.

David Nicholls will be speaking at the festival's Heritage Night, discussing his writing career and taking questions from the audience. His novel One Day was Galaxy Book of the Year winner 2010 and has sold more than one million copies, making it the biggest-selling book of 2011. It has been a global success, translated into more than 40 languages and adapted into a box-office hit starring Anne Hathaway and Jim Sturgess. David is currently working on his fourth novel and a screenplay for a new adaptation of Great Expectations.

Tom Rob Smith, award winning author of Child 44, will join a panel of writers to discuss what makes a good crime thriller. He will also be hosting a conversation event, discussing the path of his international career, which has included a creative writing scholarship in Italy and a stint writing for Cambodia's first soap opera. Agent 6, published last year, is the third in a trilogy featuring the memorable Leo Demidov. The series has garnered international acclaim and Child 44 won the Ian Fleming Silver Dagger Award, as well as being picked as one of Richard and Judy's Books of the Decade in 2011.

Acclaimed poet Grace Nichols will also be appearing, providing readings and conversation with Imtiaz Dharker and Hind Shoufani. Her first collection of poetry, I is a Long-Memoried Woman won the Commonwealth Poetry Prize in 1983 and she has since become an internationally renowned novelist, poet and children's writer.