Presenters | Feb 2, 2017
David Wilson wins 'Best Documentary' at 2017 Broadcast Awards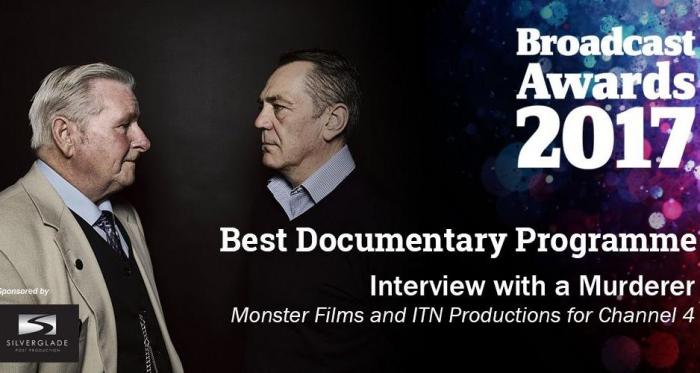 David Wilson has won the Best Documentary prize at the 2017 Broadcast Awards for his landmark true crime documentary Interview With A Murderer.
Created with Monster Films and ITN Productions for Channel 4, the 90-minute documentary was based on 30 hours of interviews conducted by leading criminologist Professor David Wilson. Spencer was later convicted of another murder.

In a film full of standout moments, the producers scored several coups. Spencer's secretary broke her silence to expose the truth about his alibi, as did his daughter, who revealed her belief that her father had been at Yew Tree Farm the day Carl was murdered.

Spencer's ex-wife also cast doubt on his version of events after contacting the production team days before transmission. Incorporating elements such as this kept the film vital and gave real power to its storytelling.

The new evidence from these key players persuaded Staffordshire police to re-open the cold-case files after Dudley North MP Ian Austin raised the programme in Home Office questions in Parliament.

"A powerful piece of film-making that took a story and a contributor and made a fascinating doc without fluff," declared one judge, with another adding: "It showed remarkable ambition, combined with an audacious directness in confronting the story."

Huge congratulations to David and everyone at the Broadcast Awards 2017!