Comedy | Dec 3, 2019
Dial M for Middlesbrough airs on Gold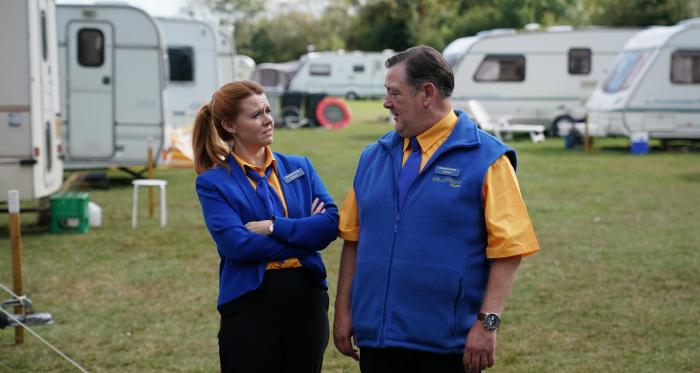 Johnny Vegas and Sian Gibson return for their third comedy 'whodunit' in Dial M for Middlesborough.
Following Murder On The Blackpool Express and Death On The Tyne, coach driver Terry (Johnny) and tour guide Gemma (Sian) are thrown into jeopardy when their coach breaks down in the middle of a fierce thunderstorm on their way to collect Mildred and Hilda and take them to a funeral in Middlesbrough. Our intrepid duo are forced to seek refuge in Shady Creek Caravan Park, host to an eclectic mix of characters.
Described by Johnny as the perfect family watch this holiday season: "Even though everything is multiplatform these days, at Christmas people still gather around the TV and watch things together. This is the ideal show to watch as a family at Christmas."
Dial M for Middlesbrough airs on Saturday 14th December on Gold at 9.15pm.