Actors | Dec 18, 2015
Dickensian begins on BBC One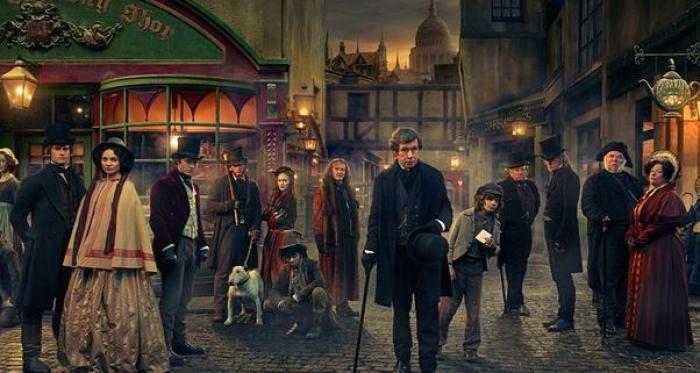 Inspired by the novels of Charles Dickens, the BBC's new twenty-part series Dickensian is a re-working of the original classics, bringing together some of his most iconic characters in an imaginative new retelling which starts at 7pm on Boxing Day on BBC One.
Antonia Bernath plays Sally. Her other credits include St Trinians and the CBS miniseries Elvis in which she played Priscilla Presley. This year Antonia starred in The Astronauts Wife Club for ABC and ITV's Downton Abbey.
Oliver Coopersmith plays John Bagnet, the earnest, romantic apprentice at the Gentleman's Outfitters and Martha Cratchit's fiancé. This year, Oliver has appeared in ABC's Galavant, Channel 4's Scrotal Recall and alongside David Hasselhoff in Hoff The Record.
Ned Dennehy plays the infamous moneylender Ebenezer Scrooge. Ned most recently played the leading role of Letters Molloy in Jimmy McGovern's drama Banished for BBC One. He can soon be seen reviving his role of Charlie Strong in BBC2's Peaky Blinders. Ned's recent film credits include The Woman in Black: Angel of Death; Child 44 and Serena.
Jennifer Hennessy plays Emily Cratchit. Jennifer's other TV credits include Vera for ITV1; Death Comes to Pemberley, Foyle's War, The Village and The Passing Bells for BBC One; Utopia and Shameless for Channel 4. Jenny has also recently appeared in feature The Violators, directed by Helen Walsh.
Joseph Quinn plays Amelia Havisham's younger half-brother Arthur, son of Mr Havisham and his cook. The eternal victim, he constantly looks for approval but is a terrible judge of people. Joseph left LAMDA half way through his third year earlier this year to play this role.
Richard Ridings plays Mr Bumble, the master of the local workhouse - a terrible institution. Richard's recent credits include Jericho for ITV, BBC series Oakfield and he previously starred in the hugely acclaimed This House directed by Jeremy Herrin at the National Theatre.
Robert Wilfort plays Bob Cratchit. Robert's other recent TV credits include the role of George Cavendish in Peter Kosminsky's adaptation of Wolf Hall for BBC2. He can soon be seen in Sasha Baron Cohen's feature The Brother's Grimsby and The Huntsman for Universal Pictures.