Books | Nov 23, 2018
Elisa Lodato shortlisted for Costa First Novel Award 2018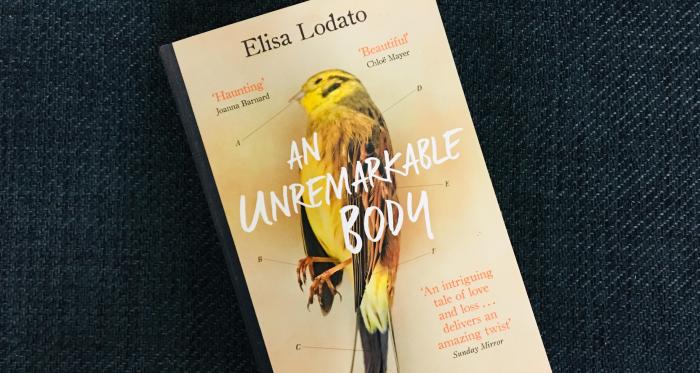 An Unremarkable Body by Elisa Lodato has been shortlisted for the Costa First Novel Award 2018.

Published by Weidenfeld & Nicolson, An Unremarkable Body is a novel that 'pulls you in and will have you racing to reach the end' (Good Housekeeping) and the judges have called it 'a stunning debut exploring grief and sadness with a great twist'.

The Costa Awards celebrate 'the most enjoyable books' by authors from the UK and Ireland. Dominic Paul, MD of Costa said there is 'something for everyone' across the shortlists this year: 'books which will make you laugh and books which will make you cry; books which will make you think; books which you'll read late into the night; and, most of all, books which you'll want to recommend and pass on to others' (The Bookseller).

The five categories winners will each receive £5,000 and are due to be announced on 7th January 2019. The overall winner of the £30,000 2018 Costa Book of the Year will be announced at the Costa Book Awards ceremony in central London on 29th January 2019.