Actors | May 18, 2016
Emily Barber and Joel MacCormack are nominated for the Ian Charleson Award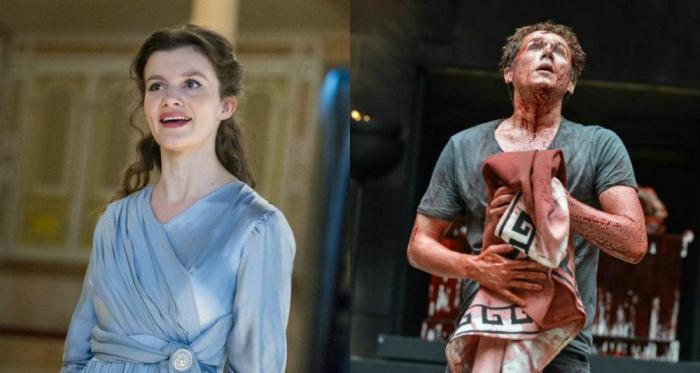 Emily Barber and Joel MacCormack have been nominated for the Ian Charleson Award which celebrates the best young, classical stage actors in Britain under the age of the 30.
Emily has been nominated for her role as Innogen in Cymbeline at The Globe. Spotlight prize nominee Emily has previously starred as Gwendolen in the West End production of The Importance of Being Earnest directed by Adrian Noble and can be seen next in Headlong and the Bush Theatre's production of Boys Will Be Boys.

Joel has been nominated for his role as Orestes in The Oresteia at the Globe. Joel graduated from RADA where he was the recipient of the Carlton Hobs Award. Since then he has played leading roles at the RSC and the Globe, as well as appearing in BBC's Wolf Hall alongside Mark Rylance. He was awarded Best Performance in a Play at the 2015 UK Theatre Awards for his portrayal of Tony in Each Their Own Wildnerness at the Orange Tree Theatre.