Actors | Dec 16, 2015
Emily Barber stars in Cymbeline at The Globe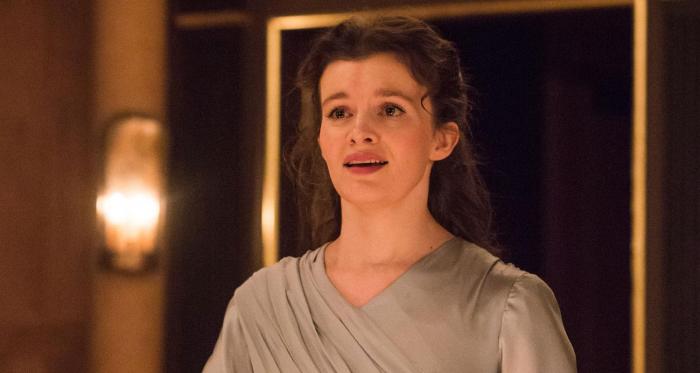 Emily Barber leads as Innogen in The Globe's production of Shakespeare's Cymbeline directed by Sam Yates.
Emily Barber leads as Innogen, the daughter of King Cymbeline, who marries in secret against her father's wishes to Posthmus rather than to his stepson Cloten. Cymbeline, angered by the deception, exiles Posthumus to Italy where he meets Iachimo who tricks him into believing Innogen has been unfaithful to him. A furious Posthumus orders for his wife to be killed while Innogen, disguising herself as a boy, goes in search of her beloved husband.
The Stage has described Emily's performance as "strong and assertive, equally passionate in love, anger and grief, so that it is believable that everyone she meets is drawn to her".
Emily graduated from the Royal Welsh College of Music and Drama and was nominated for the Spotlight Prize. He most recent stage credits include playing Gwendolen in the West End production of The Importance of Being Earnest, directed by Adrian Noble and Liz in Billy Liar at the Manchester Royal Exchange.
Eugene O'Hare plays Iachimo. Eugene recently received rave reviews for starring in the hit play, True West alongside Alex Ferns at the Tricycle Theatre. He also starred in the hugely successful run of Red Velvet alongside Adrian Lester on Broadway as well as the Tricycle Theatre. Eugene recently starred in BBC 2 series, The Fall.
Cymbeline runs at The Globe in the Sam Wanamaker Playhouse until 21st April 2016.