Theatre, Film and TV | Nov 2, 2021
Emmet Kirwan's Straight to Video premieres at The Civic, Tallaght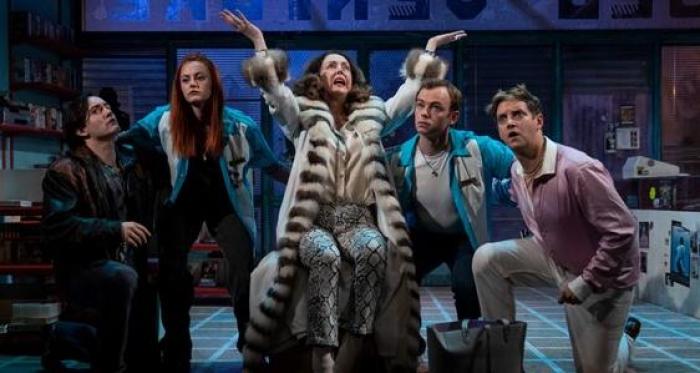 Straight to Video, a biting new comedy written by and starring Emmet Kirwan, has premiered at The Civic, Tallaght. ​
In a video shop in west Tallaght, in the tumultuous spring of 1995, the owner Barry is having problems with his staff, the customers, a local vigilante called The Coach, and an elusive video pirate simply called The Video Van Man, who's ripping off his stock. His long-suffering staff Karl and Claire are the movie geek brains that keep the shop going, but they and the shop are under threat from a multitude of outside forces – local vigilantes, lack of opportunity, their chaotic family lives, not to mention VHS going rapidly out of fashion. The shop cannot survive, but if the gang is going out they'll go out together, with integrity … because all anyone in the play wants is to watch a film together, in peace.
Straight to Video is directed by Phillip McMahon and features a stellar cast including Stephen Brennan, Colin Campbell, Lloyd Cooney, Derbhle Crotty, Callan Cummins, Kate Gilmore and Emmet Kirwan. And has been funded by Landmark productions in association with The Civic and Projects Arts Centre.
The play will shortly move to the Project Arts Centre where it will run until December 11th, tickets can be booked here.