Theatre, Film and TV | Jan 6, 2021
Enda Walsh's musical Lazarus available to stream online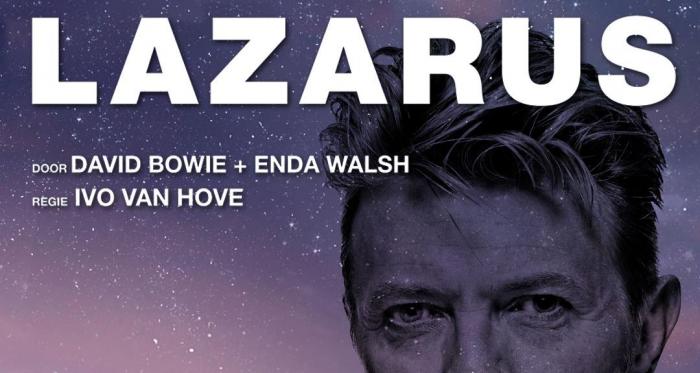 Lazarus, the musical with book by Enda Walsh and music from David Bowie which originally premiered in New York in 2015 will have it's London version from 2016 streamed online by Dice FM with Jamie Muscato as Ben.
Inspired by the novel The Man Who Fell to Earth, Lazarus tells the story of Thomas Newton, an alien who lands on Earth looking for water. The show had its world premiere in New York to critical acclaim in 2016 before transferring to London.
Enda is the award-winning writer behind the musical Once. The Broadway production picked up a total of eight Tony Awards with a West End run opening in April 2013. Most recently, Arlington, premiered at Galway International Arts Festival in July 2016 and Sing Street opened on Broadway in early 2020.
Further details and booking of the online stream can be found here.