Books | Oct 20, 2015
Eve Ainsworth, Sam Hepburn, Toby Ibbotson and Catherine Johnson all nominated for the 2016 CILIP Carnegie Medal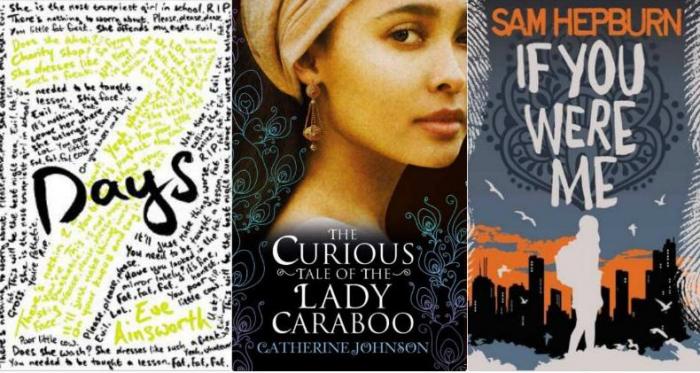 Novels from Eve Ainsworth, Sam Hepburn, Toby Ibbotson, and Catherine Johnson have been nominated for the 2016 CILIP Carnegie Medal Award.
The Carnegie Medal is the oldest and most prestigious children's book award. Established in 1936, it is awarded annually by children's librarians to the writer of an outstanding book for children. Previous winners include: Patrick Ness, Sally Gardner and Neil Gaiman.
Eve Ainsworth's debut novel Seven Days published by Scholastic is a gripping, powerful story told from the point of view of the bullied and the bully. School should be a safe place for Jess, but at the moment it's everything she dreads. Jess's life is difficult enough without Kez picking on her. Kez's life isn't any sweeter. She has plenty of problems too but she finds comfort in knowing she is better off than Jess - or so she thinks.
Sam Hepburn's If You Were Me, published by Chicken House, is a fast paced young adult thriller. Aliya's brother is accused of being a suicide bomber. Dan thinks his dad is linked to the gun he's found in a derelict block of flats. But the truth that connects them is far more dangerous than either could imagine. Can they prove their families' innocence?
Mountwood School for Ghosts by Toby Ibbotson, son of award-winning author Eva Ibbotson, is based on an idea conceived by Eva Ibbotson. Published by Macmillan, It's a funny middle-grade ghost story: Fredegonda, Goneril, and Drusilla are Great Hagges, much more important and much rarer than regular old hags. They think that ghosts these days are decidedly lacking and that people haven't been scared of ghosts for years. So one day they decide that something needs to change - it's time for these ghosts to learn a thing or two about being scary. And what better way to teach them than to set up their very own school for ghosts?
Catherine Johnson's The Curious Tale of Lady Caraboo, published by Penguin Random House, came from Catherine's fascination with real life and fictional fraudsters. Her historical novel is based on the true story of Mary Wilcox. Out of the blue arrives an exotic young woman from a foreign land. Fearless and strong 'Princess' Caraboo rises above the suspicions of the wealthy family who take her in. But who is the real Caraboo? In a world where it seems everyone is playing a role, could she be an ordinary girl with a tragic past? Is she a confidence trickster? Or is she the princess everyone wants her to be?
All of the above authors are represented by Stephanie Thwaites.