Translation Rights | Sep 4, 2015
Francis Fukuyama and Evan Osnos shortlisted for the 2015 Arthur Ross Book Award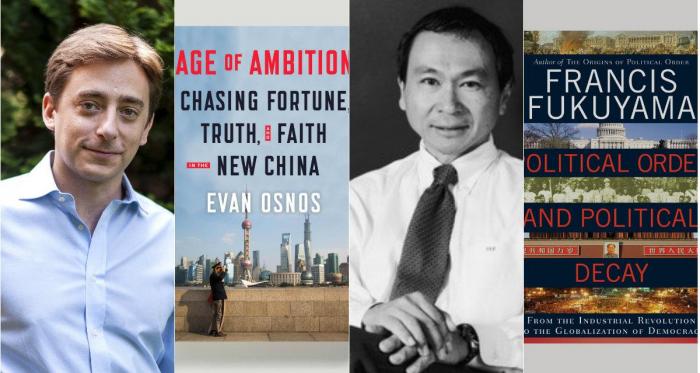 Francis Fukuyama and Evan Osnos have been shortlisted for the 2015 Arthur Ross Book Award.

Administered by the Council on Foreign Relations and now in its fourteenth year, the award recognises books that make an outstanding contribution to the understanding of foreign policy or international relations.
Evan is recognised for his book Age of Ambition, a portrait of the power and contradictions of modern China's Gilded Age. Published in 2014, the book draws on his experiences living in and reporting on China for the last decade. Gary Shteyngart described Age of Ambition as 'the best book on China I've ever read. Witty, indispensable, and often moving.'
Francis's shortlisting comes for Political Order and Political Decay, the second volume of his series The Origins of Political Order - an examination how societies develop strong and accountable political institutions by interrogating corruption and the systems evolved for rooting it out. Gerard de Groot in The Washington Post described Political Order and Political Decay as 'a courageous book by an author at the peak of his analytical and literary powers.'
The winner will be announced in November this year.