Theatre, Film and TV | Jan 12, 2016
George Kane directs Crashing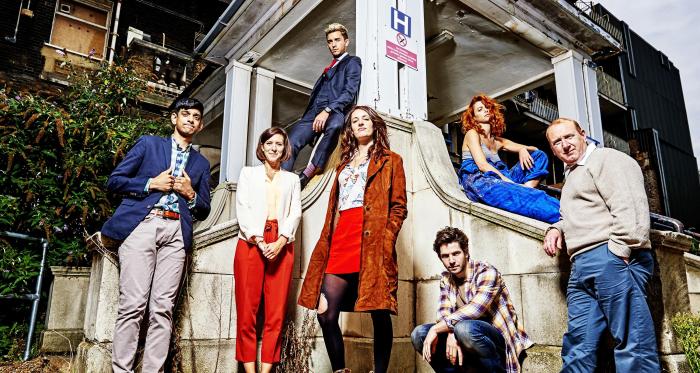 George Kane directs new Channel 4 sitcom Crashing, which begins on Monday 11th.
Written by and starring Phoebe Waller-Bridge and Exec Produced by Liz Lewin, Crashing centres on a group of unlikely twenty-something house-mates; united in their quest to avoid astronomical London rents and their current status as Property Guardians of a disused hospital. The six-part comedy assembles a cast including Adrian Scarborough, Louise Ford, Damien Molony, Jonathan Bailey, Julie Dray and Amit Shah, as the occupants of a home where toasters and x-ray machines live side by side, and their owners/guardians struggle with lives and relationships in the midst of it all.
Adrian Scarborough stars as divorcee Colin, who finds himself thrust into the weird, awkward madness of living in a disused hospital. Adrian is about to start filming the second series of Blunt Talk (Starz) opposite Patrick Stewart and appeared on our screens over Christmas in Call the Midwife and Professor Brainstawm for the BBC.
George Kane's credits include comedy series Newzoids for ITV, Channel 4 Blap Lives of the Infamous, and mockumentary film Discoverdale.
Crashing will air weekly on Channel 4 from Monday 11th January at 10pm