Theatre, Film and TV | Sep 2, 2016
George Kane directs series two of Newzoids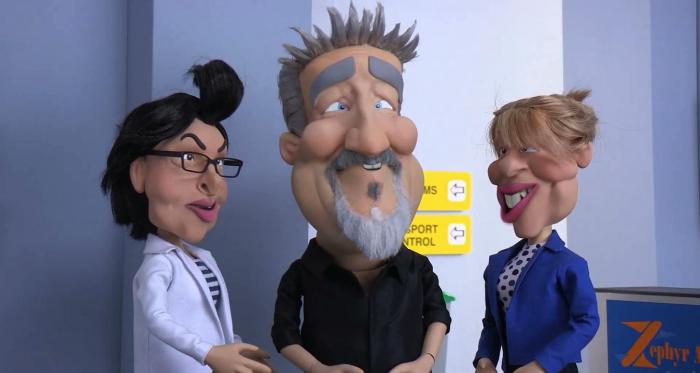 George Kane directs the second series of the topical, animated puppet show Newzoids, which begins on ITV on 3rd September.
George retakes his place at the helm of the series, alongside fellow director Dominic Brigstocke, taking a wry look at celebrities, politicians and famous faces in the public eye, bringing these characters to life with the voices of much loved British impressionists.
Newzoids airs on Saturday evening on ITV1 at 9.15pm.