Comedy | May 24, 2022
Gina Lyons Named On Bafta's New Elevate Producers List 2022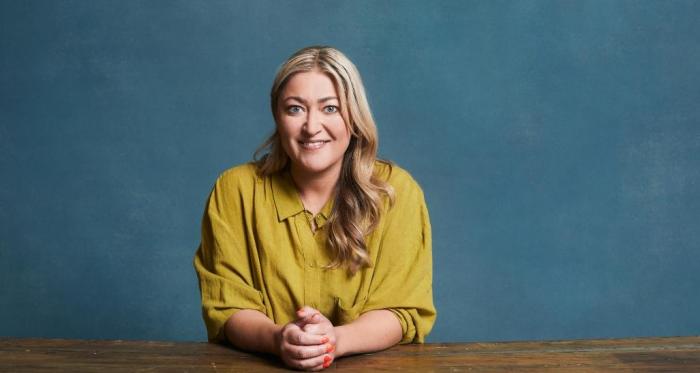 Gina Lyons has been named on the new Elevate list released by Bafta.

Since 2017, the Elevate programme has highlighted Bafta's continued commitment to breaking down barriers within the creative arts, supporting established practitioners from underrepresented groups to further progress their careers and encouraging the development of more inclusive screen industries.

The programme, featuring 20 young talents, will focus on leadership training and will include networking, introductions and mentoring, as well as panel discussions, masterclasses and workshops focusing on professional development.

Lyons is a producer with more than 18 years' experience working in British comedy entertainment and scripted comedy. In 2018, she produced the pilot for In My Skin, which won a BAFTA Cymru award for Television Drama. More recently, she produced the BBC3 pilot for Dreaming Whilst Black (2021), which won creator Adjani Salmon a BAFTA for Emerging Talent: Fiction at the Television Craft Awards 2022.

Gina seemed destined for success almost from the start of her career, winning Channel 4's Get Me the Producer series in 2007, which led to a five-year talent development stint at Graham Norton's So Television. Her first full producer credit came in 2013, working on season two of Channel 4's hidden camera show I'm Spazticus, leading to similar roles on The Totally Senseless Gameshow (2015), Safeword (2016) and The Kaneing Live (2017). In between, Gina produced several short films, including Not Sophie's Choice (2015), Elderflower (2016) and Luger (2019), which were selected to play at such film festivals as Encounters, Rhode Island and Raindance.

In 2021, Gina was named as one of 40 screen practitioners selected to benefit from the Women in Film & Television's Four Nations Mentoring Scheme. She also associate produced the third season of Breeders (2022), which aired on FX in May.

Lyons is also the director of Canadian comic Kate Barron's forthcoming Edinburgh Fringe debut, Losing Myself. Lyons said: "As someone who works in comedy, I often find myself laughing less, and saying 'that's funny' more. Kate is a rare breed who can make me laugh out loud - and I am honored to work with her on her debut show. She is a comedy One to Watch, mark my words." More details here.