Books | Jun 9, 2022
Anna Bailey and Cari Thomas longlisted for Goldsboro Glass Bell Award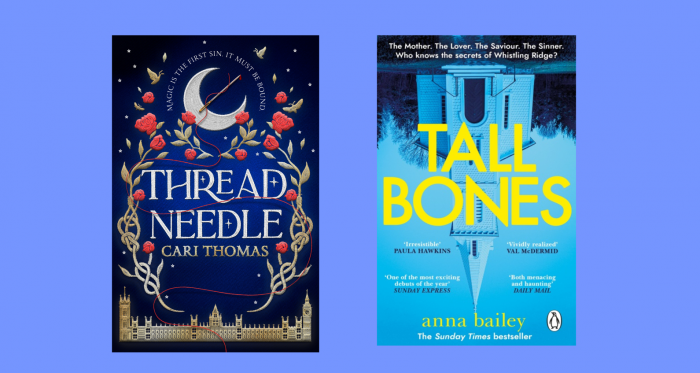 We are delighted to announce that Anna Bailey's Tall Bones and Cari Thomas' Threadneedle have both been nominated for the Goldsboro Books Glass Bell Award.

This is a prestigious prize for a compelling novel selected by booksellers at Goldsboro Books.

Tall Bones is a suspenseful and beautifully written thriller is in a league of its own as it follows the timber box of small town rage that erupts in the wake of the disappearance of a seventeen year old girl.

Threadneedle is a bewitching tale of a hidden magical city within the boroughs of ordinary London takes traditional fantasy narratives and weaves them into something wholly original.

The shortlist of six will be announced on 28th July. The winner, who will receive a cash prize and a beautiful, handmade glass bell, will be announced on 8th September.