Books | Jan 30, 2020
Grant and Jacobson shortlisted for Winage Literary Prize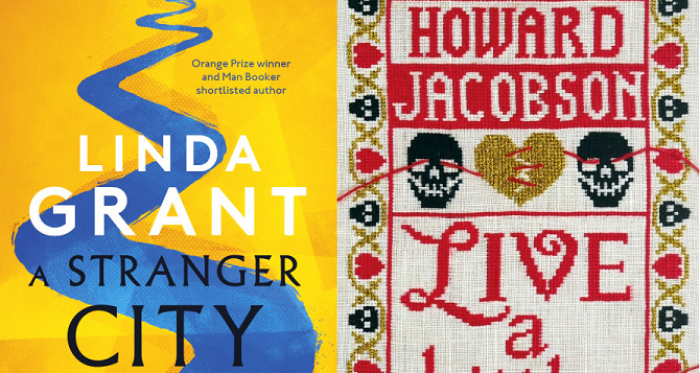 Linda Grant's A Stanger City and Live a Little by Howard Jacobson have been shortlisted for the Wingate Literary Prize 2020.

Now in its 43rd year, the annual prize run in association with JW3 is awarded to the best book, fiction or non-fiction, to translate the idea of Jewishness to the general reader.

Grant's A Stranger City explores how our lives intersect and how coincidence or the randomness of birth place can decide how we live and with whom. Jacobson's Live a Little, equal parts funny, irreverent and tender is a novel that makes the reader consider all the paths not taken, and whether you could still change course.

Clive Lawton, chair of the judging panel says, "Though we did not make our selection with any other criteria in mind, fortuitously and gratifyingly, we have a wonderfully balanced short list of male and female authors, fiction and non-fiction, as well as books that explore the contemporary Jewish world and important aspects of the past."

The Wingate Prize winner will be announced at an event at JW3 on March 16, 2020.