Heritage | Oct 10, 2021
H.E. Bates's The Larkins airs on ITV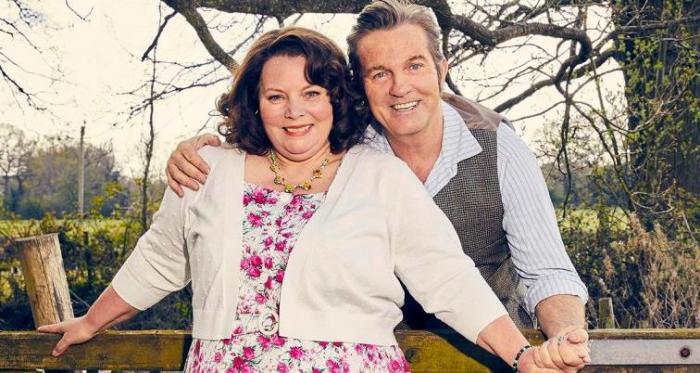 The period drama The Larkins, an adaptation of H.E. Bates's novel The Darling Buds of May, has launched on ITV to wide acclaim.
Set in the late 1950s, The Larkins takes place in the idyllic Kent countryside, and is the story of a working-class family led by the golden-hearted wheeler dealer Pop Larkin and his wife Ma, together with their six children.
Fiercely loyal to each other and their community, each Larkin family member has a strong work ethic, alongside a disinterest in authority. There's an overwhelming sense of plenty in their lives and a lot of joy and raucous laughter, as Ma Larkin provides a seemingly endless supply of delicious, hearty meals. And no matter what time of day, the Larkins and their guests aren't averse to enjoying the odd cocktail or two!
Based on the first book of the Pop Larkin series and starring Bradley Walsh, Joanna Scanlon, Tok Stephen and Sabrina Bartlett, The Larkins starts on Sunday 10th October at 8pm on ITV and ITV Hub.
'The Larkins isn't necessarily anything revolutionary, but nor would you want it to be. If you want action, intensity and a convoluted plot so hard to follow you get a headache, this isn't it. But what it is is a joyous, comforting and homely show which feels like you're getting a big old hug. After the 18 months we've all had, The Larkins is exactly what we all deserve… perfick.' RADIO TIMES