Books | Feb 10, 2012
Hore, North and Thomas shortlisted for 2012 RNA Awards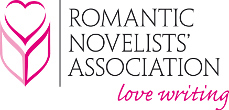 Rachel Hore, Freya North and Rosie Thomas have been shortlisted for 2012 Romantic Novelists' Association Awards.

The Romantic Novelists' Association recognises the finest in romantic fiction, awarding prizes in various categories including Epic Romantic Novel and Romantic Comedy Novel. The winners in each category will also go forward to a panel of judges and public vote which will select an overall winner.

Rachel Hore's A Gathering Storm has been shortlisted for Historical Novel of the Year, a new category last year. A Gathering Storm is a sweeping and powerful tale of courage and betrayal and family secrets long kept hidden. One of Rachel's earlier novels, The Glass Painter's Daughter, was shortlisted for the Romantic Novel of the Year award 2010.

Chances by Freya North has been nominated in the Contemporary Romantic Novel category. Vita and Oliver have had love in the past – but lost it in very different circumstances. Brought together by an elderly shoplifter and a troublesome pear tree, will Vita and Oliver take a chance on love again?

Rosie Thomas' The Kashmir Shawl has been nominated in the Epic Romantic Novel category. Spanning decades and moving from the stark beauty of the Welsh landscape to the Himalayas and Kashmir, The Kashmir Shawl tells the story of Nerys, a newlywed from Wales who discovers a new world when she accompanies her husband on a missionary posting to India. It is a tale of bravery, courage and, above all, of love.

The winners of Contemporary Romantic Novel, Epic Romantic Novel, Historical Romantic Novel, Romantic Comedy Novel and Young Adult Romantic Novel will become the shortlist for the prestigious Romantic Novel of the Year. To decide the winner of this overall award, the RNA website will open for voting from the March 6 2012. The public vote will then be put together with the judges votes and the winner will be announced at the RNA Summer Party in May.