Theatre, Film and TV | Apr 12, 2022
Hullraisers directed by Ian Fitzgibbon airs on Channel 4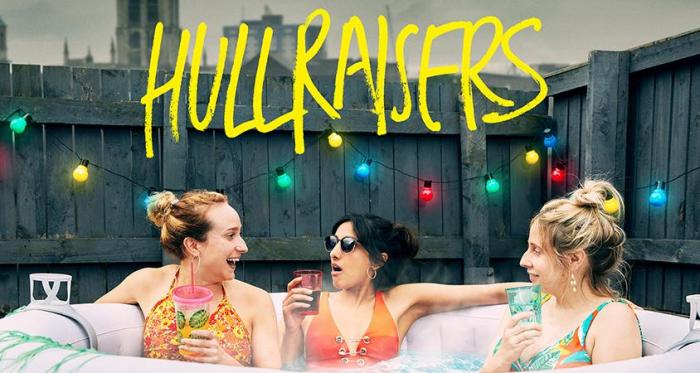 Hullraisers (6 x 30'), directed by Ian Fitzgibbon, premieres at 9:45pm on Tuesday 12th April on Channel 4.
Written by Hull's own Lucy Beaumont and Anne-Marie O'Connor, this hilarious new series centres on the joys and agonies of three working-class women, celebrating female talent, friendship and resilience. 
Torn between who they were and who they're becoming, Toni (Leah Brotherhead), Rana (Taj Atwal) and Paula (Sinead Matthews) juggle work, kids, demanding friends and frustrating parents in the school playground -- all whilst trying to have fun.
Taj Atwal: "It's not grey and grim up north. That sums it up. It's the fun, it's the vibrancy, it's the get on with life and make the most of every day in every situation. It's so colourful and loud and fun."
⭐⭐⭐⭐ 'Deliciously raucous caper' The Times