Theatre, Film and TV
Isabelle Sieb wins Best British Short at Encounters
Sep 27, 2016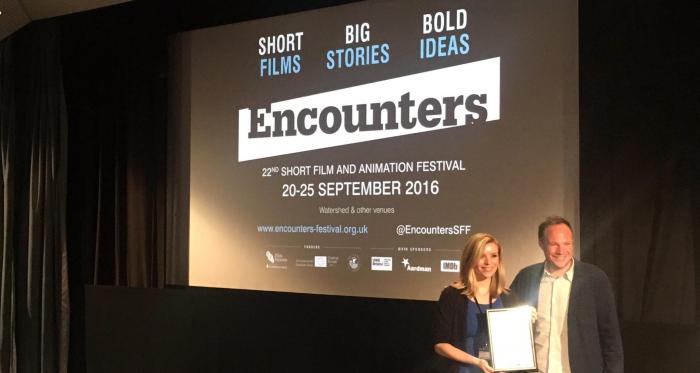 Isabelle Sieb has won the Chris Collins Best of British Live Action Award at the Encounters Film Festival in Bristol.
Her short film, Three Women Wait For Death, tells the story of Miranda and her adult daughters, who are crammed in a little caravan to be near their irascible Gramps in his final days. They love him but his care bills are mounting and then they discover that he's hidden his savings and doesn't remember where.
Isabelle is currently developing two features, Wild West Country, written by Kefi Chadwick, and If Destroyed Still True, written by Molly Naylor.