Theatre, Film and TV | Jan 18, 2021
It's A Sin, directed by Peter Hoar, is out on Channel 4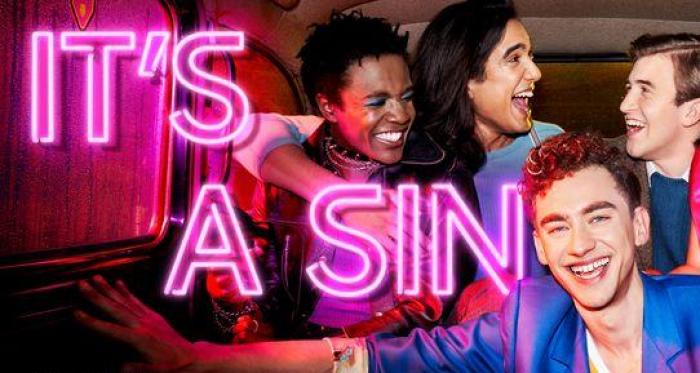 The highly anticipated new series from Russell T Davies, with all five episodes directed by Peter Hoar, airs over January and February 2021. Peter was also executive producer across the series.

The story explores the lives of three young gay men affected by the AIDS crisis in London in the 1980s. Olisa Odele stars as Cassius Chukwu and the cast includes Olly Alexander, Keeley Hawes, Stephen Fry and Neil Patrick Harris.

It's A Sin premieres on Friday 22nd January on Channel 4 at 9pm.

Praise for the series:
'A poignant masterpiece' ★ ★ ★ ★ ★ – The Guardian

'The show is directed with energy by Peter Hoar'
'A drama that radiates joy' ★ ★ ★ ★ ★ – The Telegraph

'Wonderful, a hedonistic, mischievous, perfectly engineered piece of comedy drama' – The Times

'A joyous, gleeful, rambunctious watch, shot through with historical experience and period perfection' – Observer

'This is a powerful, emotional, entertaining and educational ride…all underscored by glossy, cinematic direction from Peter Hoar.' ★ ★ ★ ★ ★ – Attitude

'It's a Sin feels authentically retro' ★ ★ ★ ★ ★ – NME

'Uplifting and devastating'
'It's even-handed and kind and evokes sympathy for its characters even while depicting what now seems like unconscionable cruelty or stupidity' ★ ★ ★ ★ – Evening Standard

'A reminder to find joy in the scariest times' ★ ★ ★ ★ – Independent

'A joyful, sexy opener with hints of the heartbreak to come…it was worth the wait' ★ ★ ★ ★ – Radio Times