Theatre, Film and TV | Dec 10, 2021
James Graham's Best of Enemies comes to The Young Vic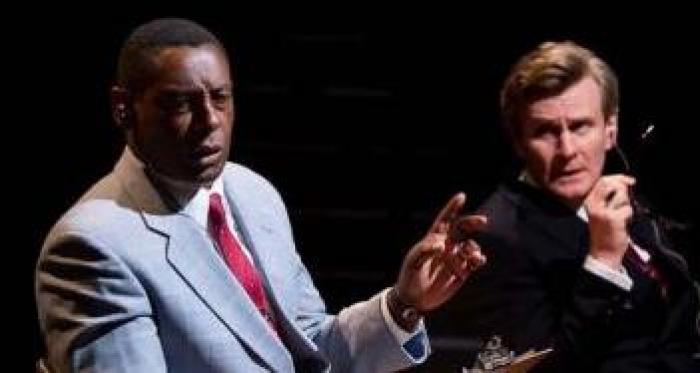 Best of Enemies, written by James Graham and directed by Jeremy Herrin, has opened at the Young Vic.
1968 – a year of protest that divided America. As two men fight to become the next President, all eyes are on the battle between two others: the cunningly conservative William F Buckley Jr., and the iconoclastic liberal Gore Vidal.

Beliefs are challenged and slurs slung as these political idols feud nightly in a new television format, debating the moral landscape of a shattered nation. Little do they know they're about to open up a new frontier in American politics, and transform television news forever...

The show features Justina Kehinde and will run until Saturday 22nd January. Tickets can be purchased here.


⭐⭐⭐⭐⭐ - Whats On Stage ⭐⭐⭐⭐⭐ - The Times

⭐⭐⭐⭐ - Evening Standard ⭐⭐⭐⭐ - Independent
⭐⭐⭐⭐- The Guardian ⭐⭐⭐⭐- The Telegraph