Actors | Mar 26, 2020
Janet Mcteer returns in Ozark on Netflix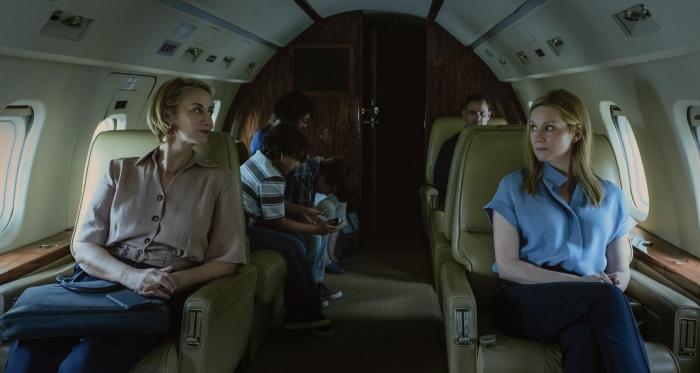 Janet Mcteer stars in the third season of Ozark, which will be available to stream on Netflix UK from Friday 27th March.
Economic adviser Martin Byrde had his life and family suddenly uprooted when he got in over his head doing financial dealings for a drug cartel. At the mercy of the cartel, the Byrde family were forced to move from suburban Chicago deep into the rural Missouri Ozarks. There, away from prying eyes, Martin and Wendy must continue to launder the cartel's money and facilitate their dealings.
Janet stars opposite Jason Bateman and Laura Linney as Helen Pierce, the cartel's ruthless lawyer who is keeping a watchful eye on the Byrde family.