Books | Jul 20, 2016
Jeffery Deaver, Renee Knight, Clare Mackintosh, Gerald Seymour, JS Law, and SJ Parris attending Harrogate Literary Festival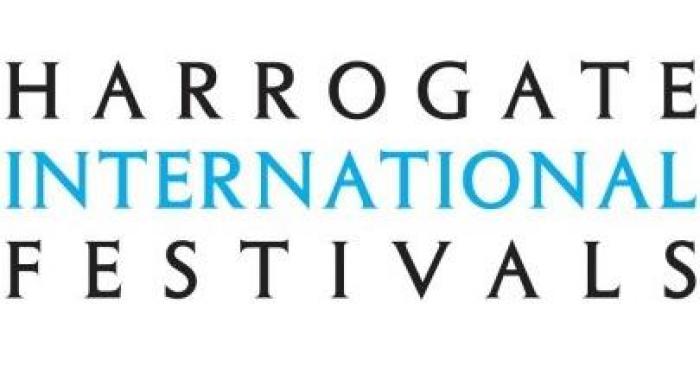 Curtis Brown authors Jeffery Deaver, Renee Knight, Clare Mackintosh, Gerald Seymour, JS Law, and SJ Parris will be attending the Harrogate International Literary Festival this weekend.
Jeffery Deaver will be attending the Theakston Old Peculiar Crime Writing Festival, speaking at 9am on Saturday 23rd July. One of the world's most successful thriller writers, he is best known for his Lincoln Rhyme thrillers. The award winning author of 33 internationally bestselling novels will be interviewed by BBC broadcaster and author Mark Lawson.
Clare Mackintosh will be speaking at 'Domestic Suspense: The Killer Behind Closed Doors', a grip lit panel also featuring Helen Fitzgerald, Alex Marwood and Paula Hawkins at 12pm on Friday 22nd July.
Both Clare Mackintosh and fellow debut novelist Renee Knight and have been shortlisted for the Theakstons Crime Novel of the Year Award. The winner will be announced at an award ceremony hosted by broadcaster Mark Lawson on 21 July on the opening night of the 14th Theakstons Old Peculier Crime Writing Festival.
Renee Knight's Disclaimer tells the story of Catherine Ravenscroft. Reading a mysterious novel she finds in her bedroom, she is horrified to discover of a day from twenty years ago she's chosen to forget. Desperate for answers as to who the author is and what they want, she ploughs through the novel, until she reaches the end: the author's portrayal of her death. The thriller was #1 in The Sunday Times Bestsellers list and remained at the top of the charts for several weeks. It has 30 active foreign language deals worldwide.
I Let You Go was the fastest-selling title by a new crime writer in 2015, having sold over 500,000 copies across paperback and e-book in the UK. Described as 'astonishingly good' by Lee Child and 'chilling, compelling and compassionate' by Paula Hawkins, the novel also won the reader's vote in the Richard & Judy Book Club Summer Selection. It is published in over 30 territories worldwide.
Gerald Seymour will be interviewed at 10:30am on Saturday 23rd July by Joe Haddow, Producer of BBC Radio 2's Book Club. Author of 32 books, Gerald was a high profile ITN correspondent for 15 years, covering events in Vietnam and Northern Ireland, as well as the Munich Olympics massacre. He visited the villages of Calabria to sniff out his story for his latest book, No Mortal Thing, which focuses on a powerful mafia-like organisation that controls Europe's cocaine trade.
Elsewhere at the festival, JS Law has been selected by Val McDermid to appear on the 'New Blood' panel, showcasing some of the most exciting new crime writers of the year. He'll be discussing his debut novel Tenacity, a thriller set in the world of Royal Navy investigators, on Saturday 23rd July at 12pm at the Old Swan Hotel.
SJ Parris, author of the best-selling Giordano Bruno series, will be discussing French crime's je ne sais quoi on the panel 'Discover France Noir', along with Pierre Lemaitre and Bernard Minier on Saturday 23rd July at 3.30pm, at the Old Swan Hotel. SJ Parris, who won the Betty Trask award for her first novel Gaveston, has been a judge for the Costa Biography Award, the Orange New Writing Award, and the Perrier Comedy Award.